Timbers found by National Trust rangers on Studland Beach after Storm Katie swept through may be from the wreck of a 17th century Dutch ship which has excited experts since its discovery in 1990.
The so-called Swash Channel wreck, near the entrance to Poole Harbour, has been described as the most significant maritime archaeology project in Britain since the raising of the Mary Rose in 1982.
The National Trust, which looks after Studland, has contacted Bournemouth University experts to try to identify the find.
The university team is meanwhile planning to dive on the wreck to check for damage.
The Swash Channel wreck was described by then Heritage Minister Andrew McIntosh as "well preserved and rare in terms of its quality" when it was given legal protection in 2004.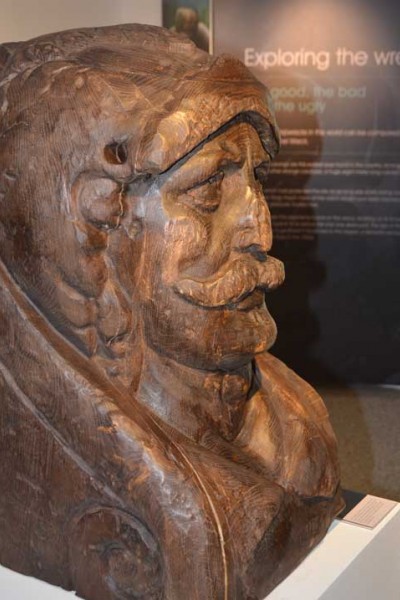 Timbers already known to be from the wreck, that of a high status armed merchant ship, have been dated to trees felled in 1628 near the Dutch-German border.
The Studland discovery was made by National Trust rangers on Tuesday and Wednesday, days after Storm Katie combined with unusually high tides.
The timbers are in three main sections, two of which appear to fit together. Holes for wooden pegs, and the pegs themselves, are clearly visible, and the timbers seem to have been shaped with tools.
They have now been submerged in storage tanks at nearby Corfe Castle to preserve them pending further investigation. The Receiver of Wrecks will be informed.
More than 1,000 artefacts have so far been recovered from the Swash Channel wreck by a team led by Bournemouth University.
They include a carved wooden head which adorned the ship's rudder, baroque style carvings of mermen and cherubim and personal items such as shoes, wooden bowls and tankards.
Some of them have been on display at nearby Poole Museum.
Marine archaeologist Dave Parham leads the university team working on the Swash Channel site.
"It is not improbable that it they could be from our site," he said. "As a result of this find we will be going out to check if there has been any damage to the site."