First year advertising student Emma Burden talks us through her placement week with local agency Bright Blue Day. 
After taking part in a CV competition with Bright Blue Day, Emma and three other winners were offered a week's internship at the local branding agency.
As part of her internship Emma was asked to write a blog about her experience. Here's what she wrote...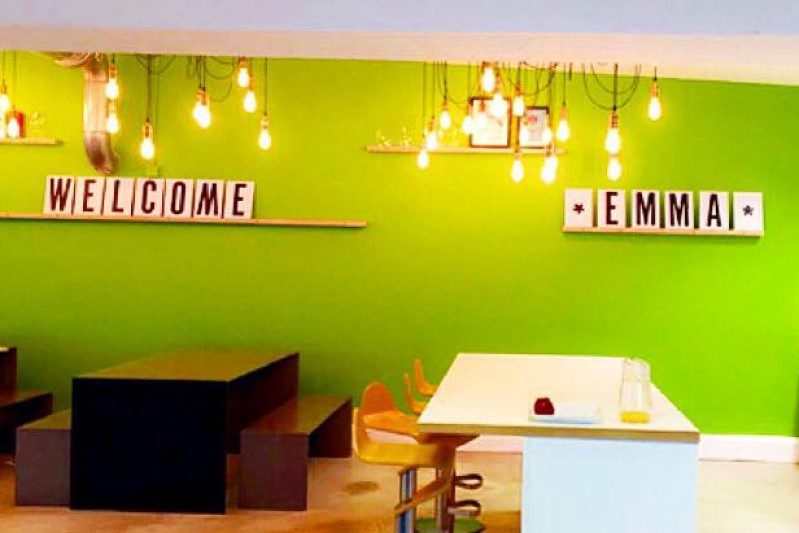 Monday
Monday morning we were introduced by our mentor for the week, Annie. We had a meeting to discuss the format of the week. Bright Blue Day is divide into 4 areas; content & social, Integrated comms, Digital & UX and Strategy & Story. Annie went onto introduce us to various employees in the company.
A client bright blue day hold is Pittards. Monday evening they were having a focus group to gain a better understanding of their target audience opinion on their leather bag range. So our first task was to assist in setting up for the focus group.
We were then asked to create two Pinterest boards for their client Pittards. These boards had a theme of the great outdoors and gardening gloves. I found this task difficult at first as my knowledge of Pinterest was limited. I now feel confident in using this software efficiently.
BBD also gave us an activity pack filled with tasks to complete throughout the week. Tasks include –
Logo refresh
Creating a brand, name and logo for a new company
Explore and write about 3 brands
Write about 3 award winning campaigns that stand out to me
Writing about the future of advertising
Writing a blog for the BBD website
Monday I managed to complete the logo refresh.
Tuesday
Every morning we begin with having a feedback meeting with Annie. In these meetings we discuss tasks for the day and any problems we may have.
The task given this morning took up the majority of my day. BBD have a series of interviews coming up for a year placement student and account executive job. In these interviews BBD are going to give the interviewers a client brief. So Annie asked us to choose a brand and write an in depth client brief for the interviewers so they can go away work on the brief and come back and present their campaign plans.
This was an exciting task for myself as it was something new to me and gave me a lot of creativity. I choose cow and gate for the brand. As majority of the interviewees will not be the target audience and in my opinion it's not the easiest brand to advertise, putting them to the test.
Wednesday
Wednesday morning we had a meeting with Mati about our progress and plans for the day.
Today I revisited the Pinterest boards and added more pins featuring more pittards products.
I then carried on with the tasks set. Today I managed to complete the branding for a new tech start-up Company, I explored 3 brands in depth and wrote about 3 award winning campaigns.
In the afternoon we sat in on a meeting. The meeting was to discuss the client mind (charity shop). We looked through a presentation for the client to discuss if it was heading in the correct direction.
Thursday
Thursday morning myself and Mati (digital executive) went and did market research around Bournemouth and the surrounding areas. We did the research for the client Mind so visited 10 charity stores including AgeUK, Barnardo's, and British heart foundation. We collected leaflets, took photos, browsed the store and talked to the staff. This gave us more knowledge into the charity retail business. This took up majority of the day leaving the office at 9am and returning at 3pm. I feel that I have a natural aptitude for market research partly because I am confident with approaching and talking to new people. When I returned I wrote up all the findings we collected from each store.
Collecting market research and writing up my findings took up my whole day. I found this experience valuable as I learnt how the industry collects market research. I also enjoyed this task as I feel most confident in practical work.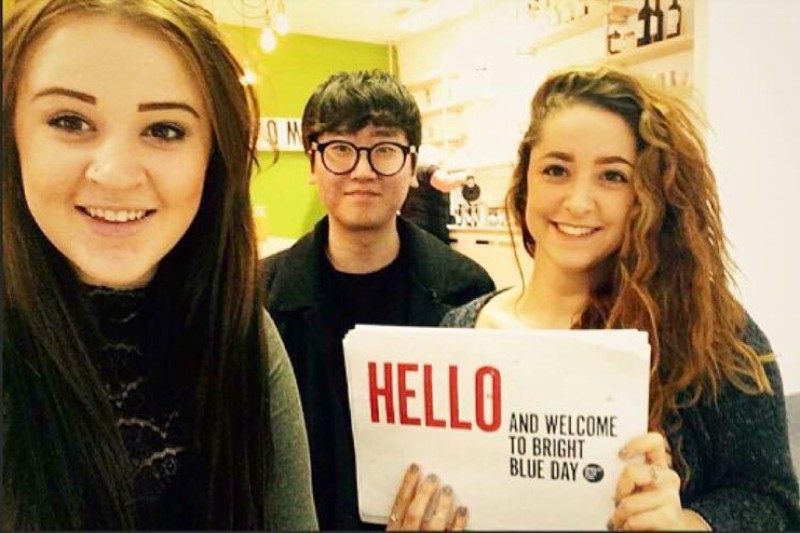 Friday
Friday morning I wrote an essay about the future of advertising. In this essay I talked about how technology is learning more about its owner meaning it's going to become even more personal than it is in present day. I choose this subject as I find it fascinating how technology is growing so rapidly therefore advertising is growing with it.
I then wrote a blog for BBD. Choosing the topic for the blog was the most difficult as I wanted to come up with something unique and interesting. I was allowed to write this blog on anything that interested me. The title of the blog was is 'equality in the advertising world'. My favourite section in this was my top 5 best campaigns involving equality.
I expressed throughout my internship that my end goal is to be an account director. So Mati set up a meeting for me so I can talk to the account manager at BBD.I asked her many questions such as "what route do you think is best to become an account manager?". I found this meeting valuable making myself sure that I want to go into client services.
What being an account manager involves and why it interests me
Being an account manager involves building strong client relationships and potential clients. You also need to identify new business opportunities and write and deliver client development plans. To have this position you need skills such as leadership, great communication and confident at delivering pitches. I am sure this is what I want to go into as I think it best suits my personality and a job that will keep me constantly excited. I think of myself as sociable, outgoing and confident, so I enjoy meeting new people and delivering my ideas what is a big part to this job.
What I gained from the experience
My time at Bright Blue Day has been inspiring. I have learnt so much as I was always very busy throughout the week with a variety of tasks. It was insightful to use everything I've learnt in my university studies into a practical situation. This experience has lead me to be certain that I am going into the correct career. I am also sure that I want to be an account director. My time at BBD has also made me want to do more work experience in the advertising industry.
Next Steps for me
My next steps in trying to gain more experience is talking to my lecturers at university to ask if they have any industry contacts that might able to give me the experience I want. When looking for a year placement I will want an agency in central London. I want my placement year to be in client services so I can learn more about the career I wish to pursue. I will approach agencies directly if they have vacancies or not. With so much high competition in this industry I will try and catch their attention in a unique way such as sending them a creative CV.