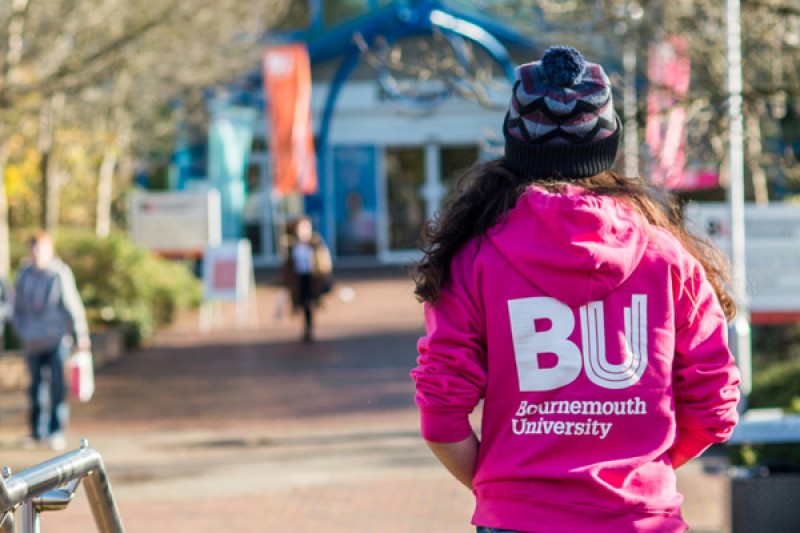 As part of our on-going developments to the campus, the new academic building – known as The Fusion Building – will open this spring.
This new building in the heart of Talbot Campus will offer nearly 6,000m2 of academic space and will house 27 seminar rooms, three lecture theatre, research space, roof-top terraces and catering facilities.
The opening of The Fusion Building means that a number of facilities will relocate from Poole House to the new building, leaving large areas available for alternative use.
These are the next major stages in the works:
Friday 3 June - Closure of the refectory
The next stage in these works will be begin on Friday 3 June, when the refectory in Poole House will  be relocated over the weekend to the new Fusion Building, and will become a 'Staff Zone', which will include a hot desking area and social spaces. Further details on the 'Staff Zone' will be communicated later this summer. 
Monday 13 June – Works to new sports labs
From Monday 13 June, works will take place in PG82 and PG83 to form the new sports labs. This work is being carried out in order to provide space for the Faculty of Science and Technology workshops to be provided in that area.  The new sports labs are scheduled to open at the end of August.
Monday 27 June – Permanent closure of Open Access Area in Dorset House
PG19 and PG22 will be knocked through to create a new Open Access Area, due to open in September 2016. The current OAA in Dorset House – opposite the Sir Michael Cobham Library – will be closed from 27 June and demolished from 4 July. This is part of a wider landscaping project on Talbot Campus and will offer students and staff an attractive space to study and work. Students who require the OAA between July and the beginning of September are advised to use the facilities in The Sir Michael Cobham Library and the Bournemouth House Library. Other alternative areas will be communicated closer to the time.
The works to Poole House are expected to be completed by December 2016. If you have any queries, please contact the Project Manager, Russell Evans.