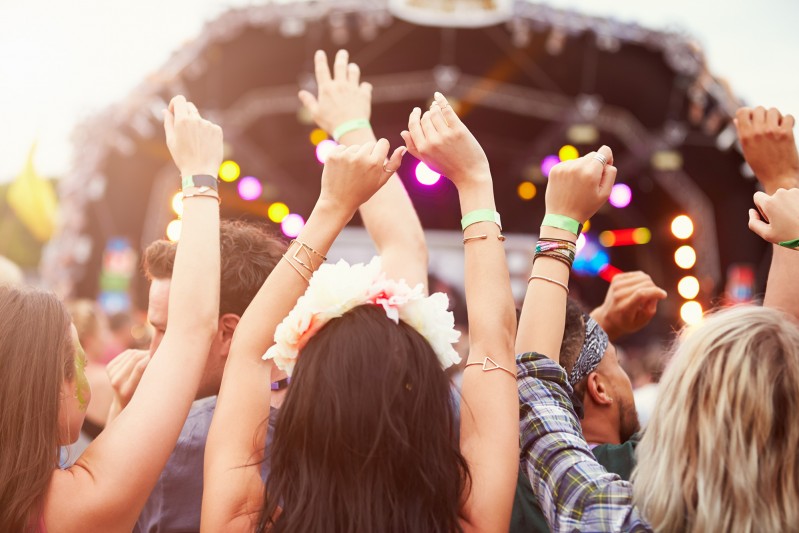 We are witnessing the build up of the British music festival season – like it or loathe it. Come rain or shine, people will struggle into the campsites and smuggle what they can into the arenas. They are fascinating phenomena that are the highlight of some people's 'summer' to the annoyance of others. Music festivals are popular fields of research for students but yet still under researched.
There is the ongoing debate of whether UK music festivals are growing in number and value or have reached saturation point. What cannot be denied is that they are part of a competitive environment. A marketplace that is dominated by Live Nation (Live Nation Entertainment, including Festival Republic), but with many smaller organisations and even those staged by music passionate individuals, such as the Purbeck Jazz festival. British music festivals cover all genres of music and are curated to include more than just music (e.g. Glastonbury Festival of Contemporary Performing Arts). They are part of a burgeoning global business that is bringing festival-goers together, whether in Europe, USA, Oceana or Asia.
Whilst there is a continued focus on the economic benefits of music festivals (e.g. UK Music), it has also been recognised that there are many other possible impacts (Impact of Music Festivals AHRC Project, Webster and McKay 2016). Those with an interest in festivals have undertaken their own research and included factors beyond the economic that centre upon different aspects of the consumption process (Music Festival Awards and the Association of Independent Festivals). To generate financial and economic benefits (as well as contributions to society, culture, the environment and even politics), the significance of music festivals in people's lives needs further exploration.
There are many lenses through which to view the various facets of music festivals (e.g. Packer and Ballantyne 2010). Music festivals are about bringing people together, with music, in a festive environment. They are an immersive experience and so factors such as enclosed green spaces, camping and freedom are important. They are portrayed in the media as hedonistic phantasmagorical spectacles (Flinn and Frew 2013). The media, from television to instagram, have positive impressions of music festivals, with images of crowds of waving hands and colourful on-stage performances.
A descriptive phenomenological approach to researching the lived experience of the popular music festival-goer discovered that the experience is not always so positive (Jackson 2014). It was not all mosh-pitting, flowered head garlands and snogging strangers but one of extreme highs and lows. There were times of complete euphoria and others of deep despair. There were also mundane moments where very little happened beyond the extended everyday activity of eating and abluting.
One of the strengths of the descriptive phenomenological approach is that it does not reduce but highlights the complex multi-dimensional nature of a phenomenon. The constituents are the 'building blocks' of the overall phenomenon and the principle is that, if you remove one of them, the whole structure would break down. The constituents of the popular music festival-goer experience were the, apparently, bipolar semantic opposites of freedom and constraint, camaraderie and hostility, and euphoria and despair. There were also in-between elements. For freedom and constraint this was the mundane, everyday, ordinary times. For camaraderie and hostility, these were experiences of solitude where participants were physically amongst thousands of people but quite detached from them. For the feelings of euphoria and despair there were times when emotions were not so intense, when participants were unemotional, impassive and quite indifferent.
The expected liminal and carnivalesque behaviours were witnessed but not necessarily personally experienced. There were moments of the topsy-turvy characteristics of Bakhtin's concept of the carnival but the whole experience was not totally 'out of the ordinary'. It is all too easy to romanticize or create a utopian ideal that is the popular music festival 'world'. It took some time for festival-goers to adjust to the freedom of the festival which was embraced more easily by some than others.  There was horror and disbelief of activities witnessed such as "a middle-aged woman with a responsible job during the day weeing in the middle of the crowd". These behaviours were however accepted or tolerated because it was a festival. Festival-goers felt safer and more protected than they did in other leisure spaces, especially the urban street. This was not necessarily the security or policing that costs festival organisers so much but the communitas created by the other festival-goers.
The popular music festival-goer experience is very much about the mix of emotions, from wanting to 'kill everyone in sight' one moment to being totally "loved up" the next. Festival organisers have to be careful not to try to manage the experience too much nor to reduce the challenging elements with commercially attractive golden circles and glamping. Those struggles to keep warm, listen to the music or get off-site can sometimes be the most memorable moments when festival-goers are supporting each other and making fun of difficult times.
Dr Caroline Jackson, Senior Principal Academic at Bournemouth University