Funded by the Global Horizons Fund at BU, which helps students finance trips overseas to discover new cultures, nine BA Sociology & Social Policy and BA Sociology & Anthropology students worked at both the House of Hope and the Peace Learning Centre in Penang, Malaysia.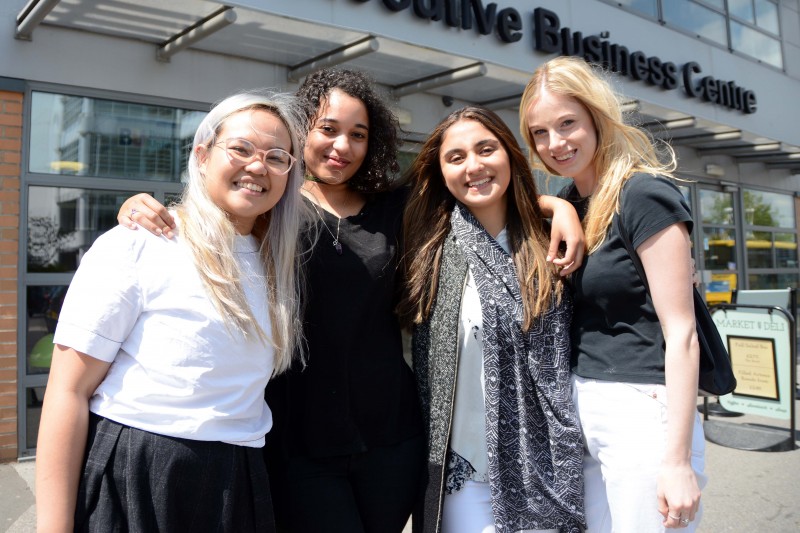 The students spent nearly three weeks working with refugees, children and families affected by poverty, and presented their findings to an audience of academics and course mates at BU's Executive Business Centre which was organised by Professor Sara Ashencaen Crabtree Professor of Social & Cultural Diversity at BU.
Student Maya Boland said: "We saw a lot of potential in some of the boys that we worked with. I've had the opportunity to do nice things, but these children are limited by what they can achieve due to their citizenship.
As social science students, we felt this was a really valuable experience where we were required to work in the community. We really became Malaysians for a month, we left for work in the morning like they did, and we lived like they did, in a residential condo in a predominantly Chinese and Malaysian neighbourhood."
Student Crystal Nicholson added: "We really gained a strong attachment to the country and we're still in contact with lots of the people that we met. The trip has allowed us to translate our skills globally and we're really grateful to those that helped us along the way."
Professor Crabtree said: "We have an excellent relationship with Universiti Sains Malaysia, of many years standing.  Each cohort of BU social science students choosing their Malaysia international placement has the opportunity to engage in truly unique work-based placements in Penang that would not be on offer in the UK or probably elsewhere - and we have enjoyed many successful placements to-date.
"None, however, have been more successful than this year's trip where our BA Sociology & Social Policy and BA Sociology & Anthropology students excelled themselves in terms of their enthusiasm for and commitment to their various, challenging placements, their appetite to learn, help and immerse themselves in the local culture."
She added: "I can speak volumes about how proud we are of these students and what bright futures we believe they have. Thank you to the Universiti Sains Malaysia, and very well done to our participating 'Soc+' students - outstanding BU ambassadors all."
Professor Azlinda Azman, Dean of the School of Social Sciences at USM, who facilitates placements in Malaysia alongside Professor Crabtree, said: "It was wonderful to have the students here.  The girls and the two boys have been behaving very well and they are all adorable and motivated young people".