A team from Bournemouth University (BU) will work with the Maritime Archaeology Sea Trust (MAST) and the National Museum of the Royal Navy to excavate the wreckage of HMS Invincible off the shores of the Solent coastline.
A grant of over £2 million has been given to the team to carry out a rescue excavation on the wreck, with Bournemouth University undertaking the academic and archaeological work as a part of the project.
The treasury made the announcement as a part of the allocation of £14 million in funding from the Treasury's LIBOR fines fund for projects and organisations including UK charities, education initiatives and war veteran support. The funding award was one of the last acts of former Chancellor George Osborne before a Cabinet reshuffle, with new Prime Minister Theresa May replacing Osborne with Phillip Hammond.
George Osborne MP said of the funding, "The wreck of the HMS Invincible is an invaluable part of the UK's proud maritime history and it is important we work to save as much as possible. This hugely worthwhile project will support military veterans, serving personnel and disadvantaged teenagers to learn new skills and put artefacts from the wreck on public display for the first time."
Dave Parham, who is leading the Bournemouth University team working on the excavation of the wreck, said, "BU is taking on a majority of the archaeological work, from an academic perspective, using our past experiences from recoveries such as the Swash Channel Wreck on a larger scale. This is a very large project and the first time a maritime archaeology project has been funded this way, it is really innovative and a big project for us.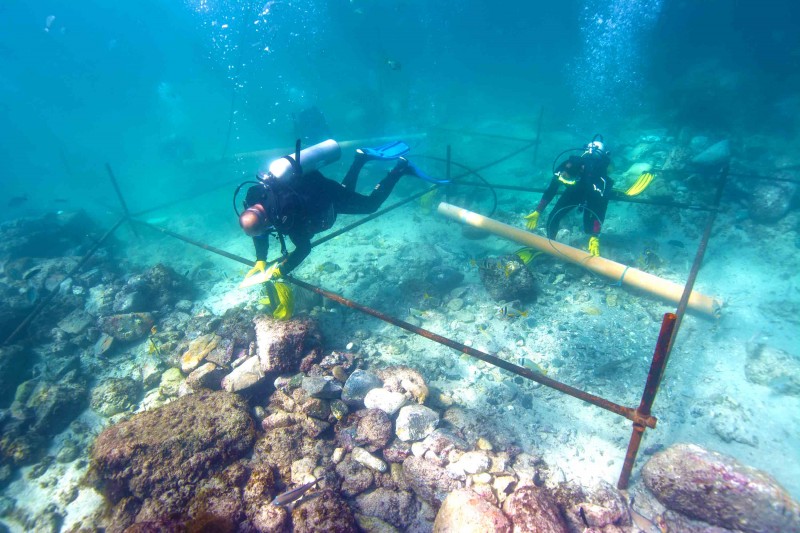 "I am honoured to be a part of it and just can't wait to get started."
HMS Invincible sank off the coast of Portsmouth in 1758, while serving as a key part of the Royal Navy's fleet. The ship, built using iron and wood, was the first to carry the name Invincible and is known to have a number of artefacts common to Royal Navy ships of the time on board.
The £2 million has been awarded to excavate the wreck, which is currently exposed to damage due to shifting sands and will fill an important knowledge gap between the Henry VIII era Mary Rose and Nelson's HMS Victory. Despite its current proximity, it is one of the best preserved ships of its kind.
MAST is the leading organisation on the project alongside Dan Pascoe, the licensee for the site, working alongside Bournemouth University and the National Museum of the Royal Navy.
It is planned that materials and artefacts recovered from the wreckage will go on display for the first time at the National Museum of the Royal Navy.
For more information, visit https://www.gov.uk/government/news/libor-fines-to-be-used-to-support-military-charities-and-royal-voluntary-service