Students and recent graduates from across the UK are taking part the BFX Competition, an annual animation and visual effects competition.
Teams of students work to create an outstanding 2D or 3D visual effects or animation sequence based upon one of several supplied briefs for two charities.
For this year's competition, the BFX team, in partnership with sponsors Kingston Smith selected two charities, Create and Refuge, to be the beneficiaries of this year's BFX competition's winning films. For the second time and following last year's success, teams will get the opportunity to pitch their ideas twice, once for each charity.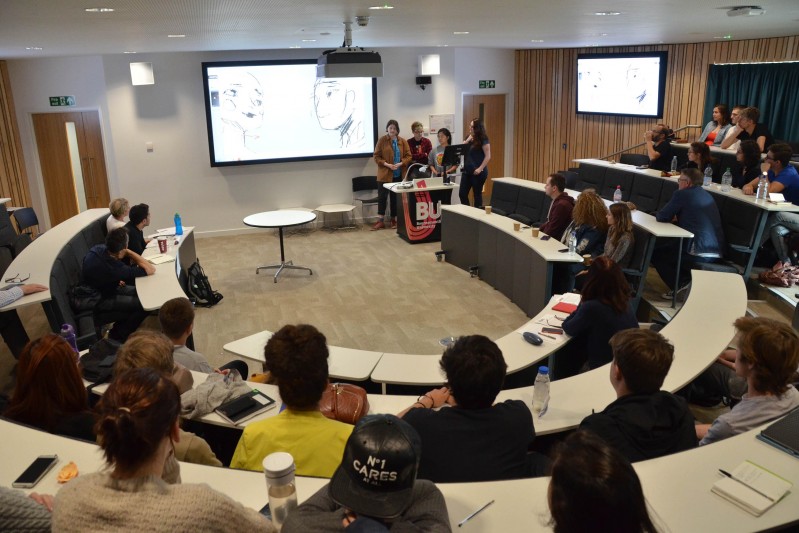 Over 100 applicants from ten institutions around the UK entered the competition this year, with eight teams continuing to the competition as finalists. Those eight teams, each comprised of five members, are made up of individuals from Bournemouth University (BU), Arts University Bournemouth (AUB), Northumbria University, University of Portsmouth and University of West England Bristol.
Teams are invited to Bournemouth for a seven-week residential competition, hosted yearly by Bournemouth University and the Arts University Bournemouth. This year's instalment of the BFX Competition will take place from 11 July to 26 August.
In recent years, the teams have been judged and mentored by experts from top visual effects companies, such as Framestore, Double Negative, Animal Logic, Realise Studios, ILM London, ToonBoom, Chaos Group, Glassworks and Blue Zoo.
Sofronis Efstathiou, Director of the BFX Competition, said, "The BFX competition is a chance for budding visual effects artists and University students to take their chance, showcase their talent, and produce something that will be of real benefit to one of our two charities. The charity will receive a great quality film while the competition teams will gain invaluable experience in creating visual effects to a brief and, ultimately, could see their work viewed by hundreds of thousands of people."
The competition forms part of the BFX Festival, an annual event in Bournemouth which celebrates the visual effects and animation industries. The festival attracts industry attention from across the world and combines professional development and exhibitions with family events and film screenings over a week of workshops and activities. The 2016 Festival takes place between 8-16 October at the Bournemouth International Centre (BIC).
Sofronis Efstathiou continued, "BFX is now in its fourth year and it's really matured and grown as a festival, with fantastic speakers and presentations lined up from across the animation, film, TV and games industry already confirmed. We're hoping it will once again be an educational and entertaining experience."
For more information about the BFX Competition, the BFX Festival, or to book tickets for the Festival, visit www.bfxfestival.com.