BU Sociology & Anthropology student Alexandra Jarrett was one of 18 guest speakers at the Sixth World Youth Buddhist Symposium in Thailand.
Over 900 people from 26 different countries attended the three day conference in Chiang Mai, to discuss the symposium theme: The Way of Peace.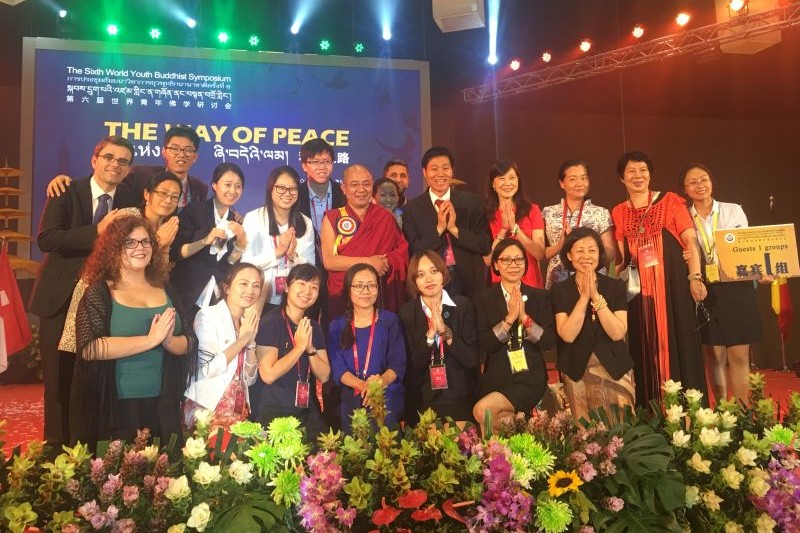 Alexandra delivered a speech titled 'Consumerism and the False Self', inspired by her dissertation 'What makes a good Buddhist death'.
The speech explored Buddhist concepts from a sociological perspective, applied to modern society, particularly how to obtain the way of peace in a consumerist and technological age.
Sara Ashencaen Crabtree, Professor of Social and Cultural Diversity, said: "Alex developed her conference paper based on her very original final-year social anthropology thesis into Buddhist death and funeral practices, which I was fortunate enough to supervise.
"It's absolutely great to see our Sociology students pushing the boundaries in terms of their studies at BU and then going on to present their work to an interested wider world. Well done Alex!"
Unlike traditional conferences, the symposium included performances. Alexandra had the opportunity to represent the UK in the opening and closing flag ceremonies and was the first Westerner to perform, with the song True Colours.
Other activities at the symposium included a meditation day with the famous Tibetan Buddhist teacher Khenpo Sodargye.
Alexandra said: "It was really good, I really enjoyed it. There's a lot to learn. I thought I would learn about Thai culture and Buddhism but there were so many religions represented; Hinduism, Islam, Christianity.
"It was interesting to see the different perspectives of achieving the same goal of peace but with different methods of achieving it."