Students from across the country developed and presented their ideas for banks of the future during the JP Morgan Summer School event at Bournemouth University (BU).
Around forty 17 and 18-year-olds took part in the week-long summer school, which ran in BU's new Fusion building, working in groups to come up with concepts and plans for banks 25 years in the future.
Phil Paige from the Schools Engagement team at JP Morgan, said: "It gives them a better understanding of what it takes to run a major financial services company and break some of the misconceptions that are out there.
"It's very important for us and educational establishments like the university to work closely together.
"It's been great to have access to these amazing new facilities here and it's a good opportunity for the young people to see what university life would be like for them."
The students also took part in a number of sessions – looking at everything from banking regulation to marketing – to help them learn more about the work that goes on at a financial services company like JP Morgan.
 
BU's Cyber Security Unit also ran workshops looking at fraud prevention and cyber activity.
 
Ian Jones, Head of Regional Community Partnerships at BU, helped organise the event.
He said: "The idea is that they have a week's course and the project gives them an insight into what JP Morgan does as well as a chance to experience life at the university, see the facilities and find out more about the type of things that we do.
"It's good for us to demonstrate how effectively we can work in partnership with companies like JP Morgan, sharing facilities and building closer relationships."
At the end of the week the students had to present their ideas and take part in a Q&A with a panel of experts from JP Morgan.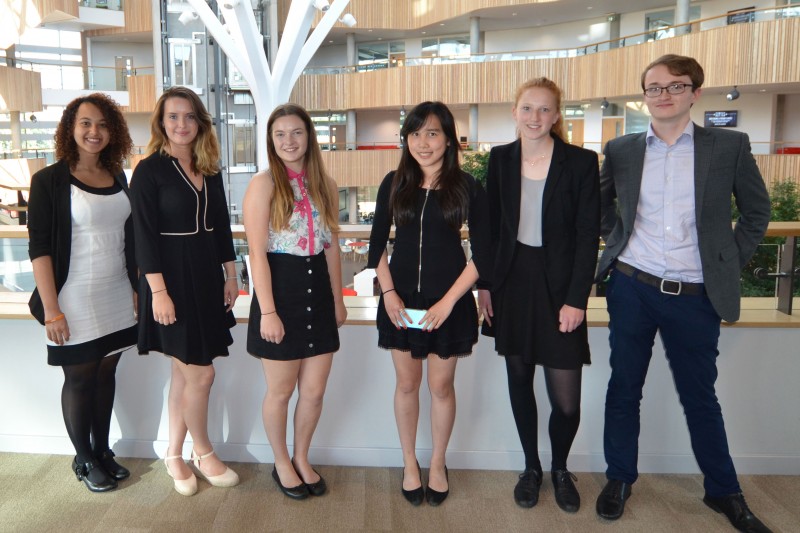 The winning team was made up of Mayson Taylor, Paige Harris, Lucy Phillips, Izzy Boyden, Scarlett Zhu, and Ben Smart.
Paige said: "Winning was totally unexpected – I think we were chosen as we made it really clear right from the start what our idea was.
"It was a great experience to have and really interesting to see all of the diverse things that go on at a bank like JP Morgan."