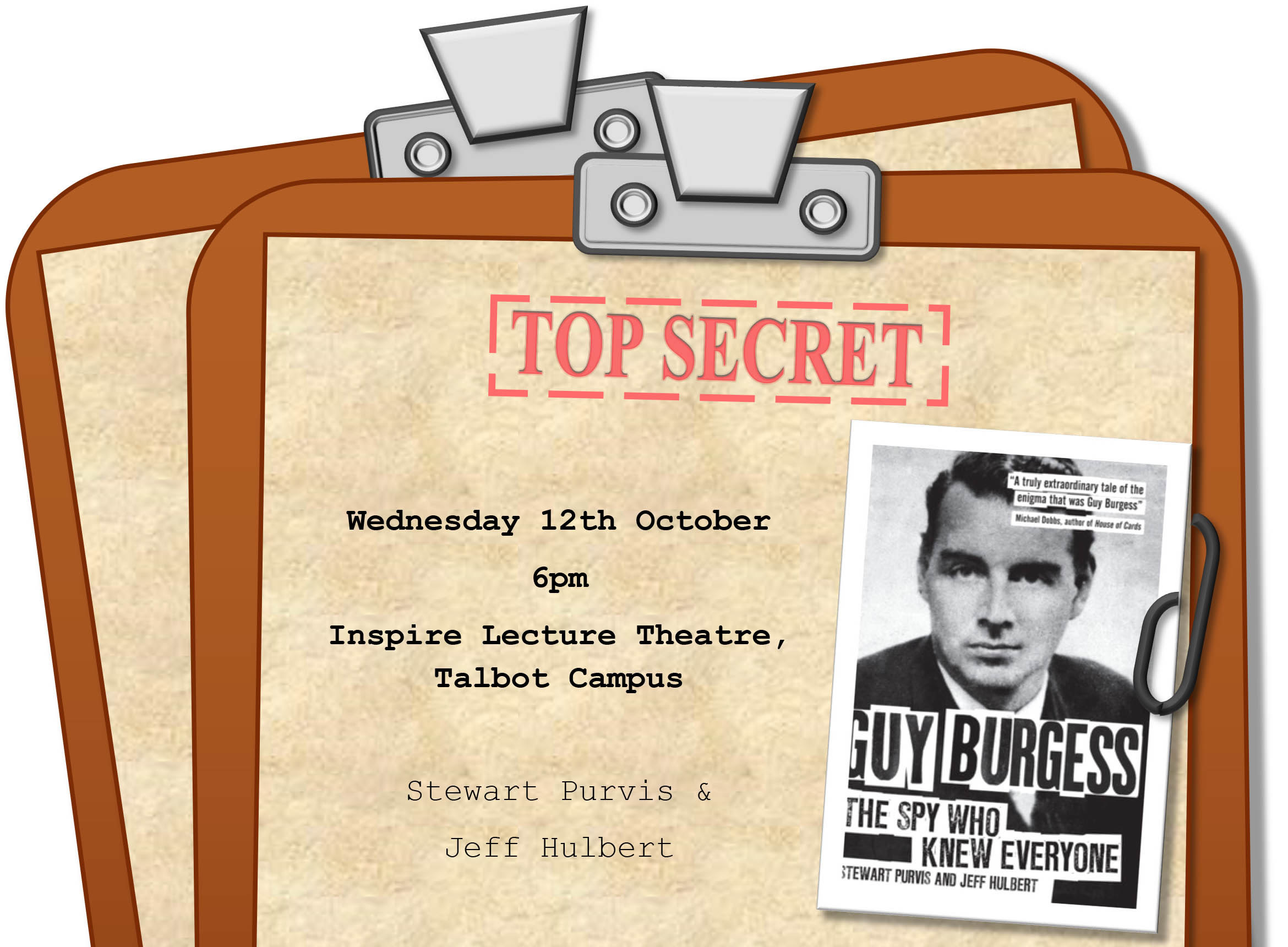 When: 6pm, Wednesday, October 12, 2016.
Where: Inspire Lecture Theatre, Talbot Campus.
Public lecture: All welcome.
Stewart Purvis (former editor-in-chief of ITN and Professor of Television Journalism – City, University of London) and Jeff Hulbert (media historian and research fellow, Journalism Department – City, University of London) present Guy Burgess: The Spy who Knew Everyone.
Cambridge spy Guy Burgess was a supreme networker with a contacts book that included everyone from statesmen to socialites, and from high-ranking government officials to famous actors and literary figures. Stewart Purvis and Jeff Hulbert reveal how this charming establishment insider was able to fool his many friends and acquaintances for so long, ruthlessly exploiting them to penetrate major British institutions without suspicion while working for the KGB.