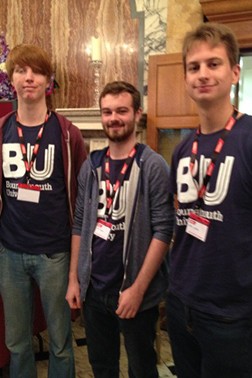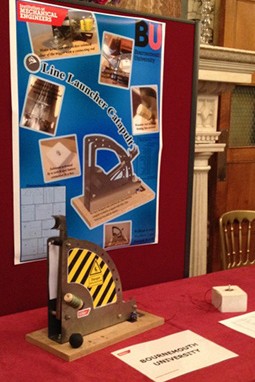 Winners of the regional Institute of Mechanical Engineering (IMechE) Design Challenge - Faculty of Science & Technology students, Joseph Keech, William Long and Matthew Lane - came second in the national IMechE Design Challenge final.
Following their success at the Wessex regional final in March, the team were selected to complete in the final again five other univeristies. Their brief was to build a line launcher, a device for firing a projectile an accurate distance.
Dr Philip Sewell, Head of Design and Engineering at BU, said "I am delighted to announce that the team finished second overall which is an excellent result, considering this was the first year we have entered the competition." 
First year students studying Mechanical Engineering and Design Engineering will have the opportunity to enter the competition this year as part of their Engineering Design or Design Engineering Projects unit.