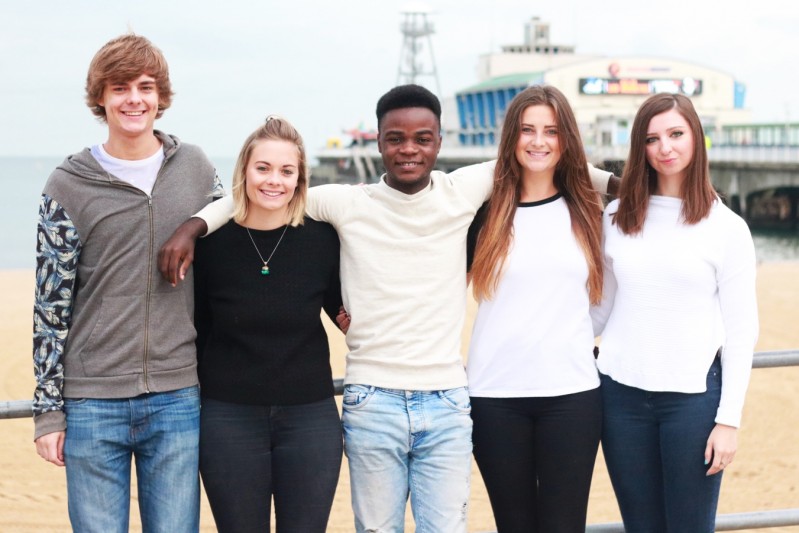 We are #BUProud to report that SUBU rose to new levels of national success after being awarded not one, but two prizes at the annual National Union of Students (NUS) awards ceremony in Liverpool in July.
The Education Award was in recognition of the innovation of the Student Representation department in engaging students for feedback. SUBU were also awarded Gold Green Impact award for the tireless efforts of the Green Taskforce improving sustainability on campus.
More recently, Emma Smith, SUBU Activities Development Manager was awarded 'Students' Union Staff Member of the Year' at the annual Raising and Giving (RAG) Conference. Bournemouth's RAG team also picked up the 'Hope for Children' award, recognising them as the most 'stand-out' entry to the contest by the official sponsor of the National Students' Fundraising Association.
Climbing the ranks
SUBU rose 14 places in the rankings of the National Students' Survey. The survey included feedback from 136 institutions across the country, and SUBU placed a remarkable 23rd in the rankings; the highest ranking ever achieved by SUBU.
Community focus
This year SUBU introduced a new full time officer position specifically designated to working with SUBU Community, increasing participation in volunteering and green awareness. Georgia Larkins was elected as the first ever Vice President Community, and her core aim is to improve the student housing experience and end negative stigma towards students living in residential communities.
Daniel Asaya, SUBU President, commented:
"So far 2016 has brought huge success for the Students' Union at Bournemouth University - and I am confident we will go on to achieve bigger and better things in 2017. With the addition of the new VP Community position, SUBU will reach out to the community in a new way.

Stay tuned for future press releases to stay up to date with all of the big events and news from SUBU."
Visit the SUBU website to see the different ways you can get involved and access support.