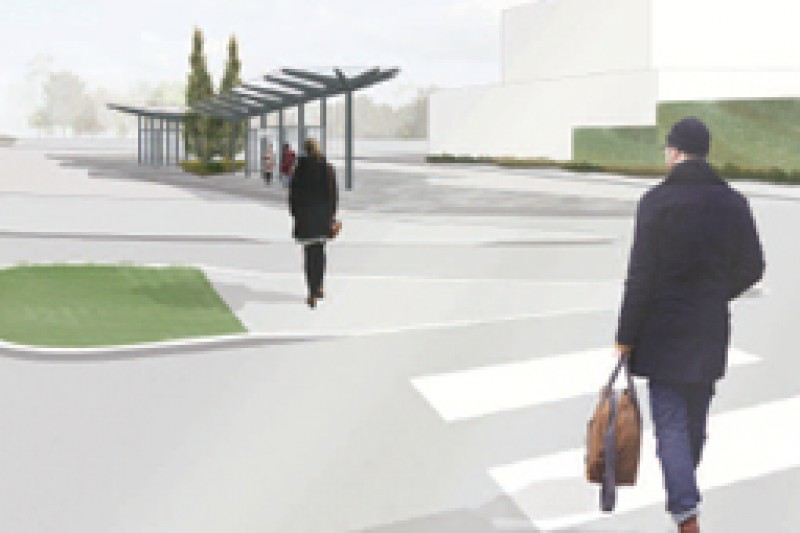 As we move forward with our exciting estate improvements you will begin to notice various changes on and around our Talbot Campus. Throughout the process, we will be keeping you up-to-date with progress and how these works may affect you.
On Monday 10 April necessary infrastructure works will begin. These initial works will be preparatory and will have a minimal impact on parking and vehicle/pedestrian access around our Talbot Campus.
Following on from these works, from mid-April, there will be a reduction to the capacity of car parks F and G. During April and May BU permit holders are advised to use car parks B, C, D, E, H and the Student Village, where possible. 
A summary of the current planned project timelines are indicated below. Please note, these timings are estimates and may be subject to change. We will provide regular updates to staff and students each month during the project:
Waste compound project  -  10/04/2017 to 03/07/2017
A fourth road from Boundary Road Roundabout to Gillett Road – 10/04/2017 to 31/07/2017
Works to Car Parks F and G  – 18/04/2017 to 19/05/2017
Car Park H extension –24/04/2017 to 14/07/2017
Delivery of a purpose-built bus hub  - 22/05/2017 to 22/12/2017
Road widening to Gillett Road – 19/06/2017 to 08/09/2017
While the timing of the works aims to minimise disruption, there is limited flexibility in terms of when they can occur. The changes to car parking will require many car users to adjust their parking habits, particularly when the number of available spaces are temporarily reduced. You can find out more about using alternative modes of transport including the cycling facilities on campus and the Unibus services. 
To maintain safety, all vehicle users and pedestrians must follow all signs and associated restrictions put in place. 
Plans include the re-provision of accessible/disabled parking, motorcycle parking and other specific parking needs, in accordance with equality analysis that has been undertaken. 
If you do have any queries, please contact [email protected].