Bournemouth University (BU) will welcome hundreds of undergraduate students from over 60 universities to present their research as part of the 2017 British Conference of Undergraduate Research (BCUR).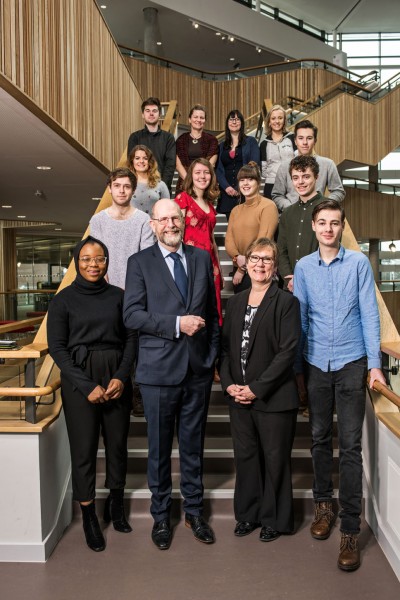 The annual conference is an opportunity to celebrate student research from across many different disciplines.  Since 2011, BCUR has been hosted by a different British university, with this year's event taking place in Bournemouth.
BCUR gives students an insight into an academic conference and an opportunity to network with other student researchers, post graduates and practicing academics.  It also helps them to develop their confidence and presentation skills alongside honing academic strengths, all of which can help to boost their employability.
"We're delighted to be hosting BCUR at Bournemouth University," says Dr Mary Beth Gouthro, conference co-chair and BCUR Steering Committee member, "We've been supporting BU students to attend BCUR since its start at UCLAN in 2011 and the feedback we've received has shown how much they value and benefit from the experience.  Over 100 BU students submitted an abstracts to take part in BCUR this year, which is wonderful to see."
"It's really important to be able to share and celebrate the research being undertaken by our undergraduates," explains Dr Luciana Esteves, conference co-chair, "Taking part in research, whether as part of a dissertation, alongside a business or as part of a placement, is a great way to develop skills which can be applied to many different careers.
"It can also help students to tackle real-world problems and develop contacts that may help them once they have graduated.  During the course of the conference, we'll be hearing from students who have worked on fascinating projects with charities, government organisations and businesses as part of their research."
BCUR will take place in the Fusion building on 25 & 26 April.  To find out more details about the conference visit the Conference pages on the BU website. 
Find out more about some of the research BU students will be presenting.