An event has taken place at Bournemouth University to mark the contribution that placement students make to the business community in the UK.
Bournemouth University currently has more students on work placement than any other university in Great Britain, working locally at companies such as Mr Lee's Noodles, JP Morgan, New Forest National Park, Babcock International and local NHS hospitals.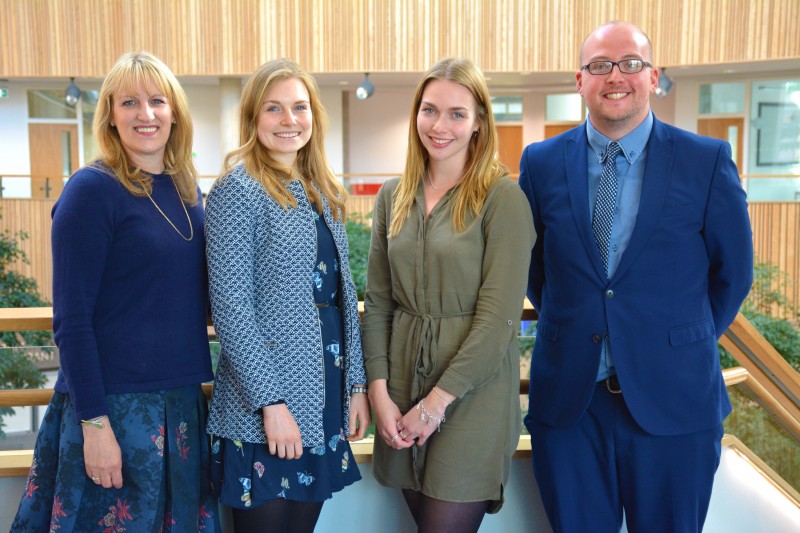 In addition, students are working across the UK, and across the world, at organisations such as Microsoft, Discovery, Virgin and IBM.
The event brought together students currently on placement, local businesses and key staff at Bournemouth University to celebrate the university's placement offer, to hear from students on placement about the career opportunities that have been created through placements, and the experiences they have been having in the world of work.
Speaking ahead of the event, Linda Ladle, Careers and Employability Manager at Bournemouth University, said, "Students who study at Bournemouth University are offered a real advantage, with the opportunity to undertake a work placement while they study. It means that they leave BU with both academic and practical experience that sets them up for their careers.
"We have heard so many stories from placement students who have really grown and developed while out on placement, and are always hearing from businesses about our students and what they are bringing to organisations, we are really proud of their achievements."
The role that placement students play in business has also been celebrated by BU in a recent campaign, called #MyPlacementStory. The campaign followed students at their place of work and catalogued their experiences, thoughts and development in video.
One of the students featured in the video, James Harrison, who is currently on placement at Warner Bros, said: "My average day is very varied, I can be doing anything from reviewing marketing plans for all the different countries, right through to improving creatives for online adverts, and many other things including market research.
"I'm really picking up a great wealth of experiences, right from time management to how to be more organised with things, through to a lot of industry knowledge, specifically about the film marketing industry, but also just general knowledge." 
The campaign also asked social media users to share their own placement stories using the #MyPlacementStory hashtag, with students as far reaching as Spain and the US sharing stories of their time on placement as a part of their degrees at Bournemouth University.
Greg Wain from the Blended Education and Training Team at Royal Bournemouth Hospital said, "BU placement students make an invaluable contribution to our endeavours to provide the very highest standards of evidence based clinical care. Through observation and pertinent questioning of clinical practice regimes, students ensure we self-regulate our professional practice.
"They are our future, requiring both nurturing and investment to secure tomorrow's NHS for us all!"
For more information about placements at Bournemouth University, or if you are interested in taking a placement student, visit: https://www1.bournemouth.ac.uk/study/undergraduate/placements