From running the length of New Zealand to cycling through every state in the USA, Anna McNuff has had amazing adventures all over the world.
And now she's heading to Bournemouth to share her insights and stories at Bournemouth University's (BU's) Festival of Learning.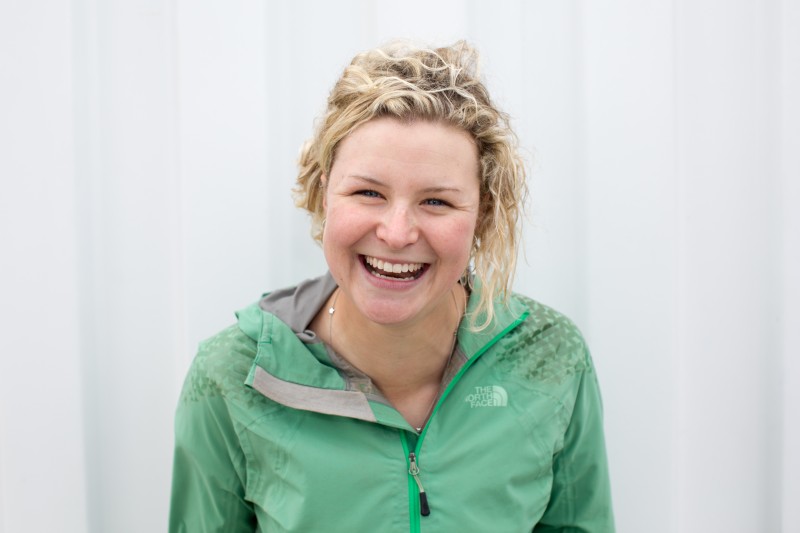 The adventurer and endurance athlete will give two free talks during the Festival's family day, which takes place at Talbot Campus on Saturday 8 July.
Anna said: "I'm really looking forward to being part of this year's Festival of Learning, sharing tales from my adventures around the world. I hope my talks will inspire young and old alike to embrace their passions, get outside and start exploring."
Named as one of the top female adventurers of our time and one of the 50 most influential travellers in the world, Anna has most recently returned from a six-month journey to the 'end of the world' in the Andes Mountains – climbing the equivalent of Mount Everest ten times on her bicycle.
Adventures closer to home have included running the length of the Jurassic Coast dressed as a dinosaur.
She'll be sharing her advice and experiences in two talks aimed at family and adult audiences at the Festival of Learning.
In A world of adventure, an interactive talk aimed at a family audience with children aged 6 and over, she'll take people on a virtual journey to some of the most fascinating places on the planet – as well as tackling important questions like what adventurers really eat for breakfast.
During her second talk Adventure: a passionate pursuit, aimed at audiences aged twelve and older, Anna will discuss why passions should be explored and how life's greatest challenges are an opportunity to learn and grow.
Festival Director Genna West said: "Anna has some amazing tales to tell from her incredible adventures and we're really excited to welcome her to our Festival of Learning.
"We hope Anna's talks will enthuse and inspire visitors as part of our jam-packed family day programme, bringing learning to life for all ages."
The Festival of Learning runs from 8 – 12 July, with over 140 free events and activities.
 The family day will feature a range of bookable events, exhibitions and drop-in activities for all ages – from creating 3D animations, to learning about dinosaur DNA, and sporting activities.
For full details of Festival of Learning events, and to book your free tickets, visit the Festival of Learning website. 
You can also pick up a brochure from local libraries and fitness centres and around BU campuses.