BU recently hosted an event to highlighting the importance of early intervention in treating eating disorders.
The conference took place on 10 May and welcomed speakers on a range of topics including how to spot disorders in children and adolescents and the FREED project.
Stand-up comedian Dave Chawner was a keynote speaker with a personal insight into eating disorders and an unusually humorous approach to discussing the issue.
He said: "I think humour is a very real part of life and people learn when they're having fun so I wanted to use humour in a way to make it more; forgive the pun, but palatable to people that have no experience of eating disorders but also to try and lighten that load for people that do have eating disorders as well."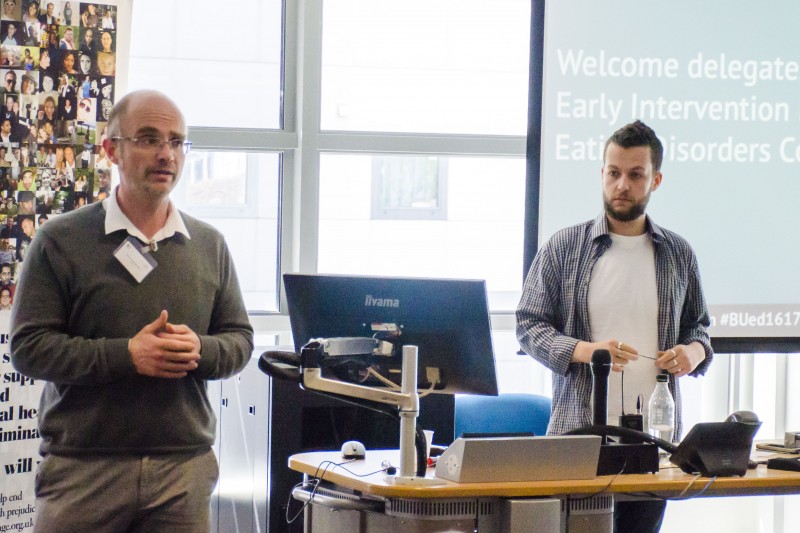 Professor Ulrike Schmidt of Kings College London spoke about the FREED project which aims to combat eating orders in your adults through early intervention. FREED stands for First episode and Rapid Early intervention for Eating Disorders.
She said: "It's for young people aged 18 to 25 who come to our service for the first time. We are really trying to make our experience a very positive experience, reaching out to young people and assessing them very quickly; meeting with them and their families and then throwing whatever we can at them to give them tailored treatment depending on severity and need."
Dr Amy Harrison of University College London said that open communication on mental health problems is vital. She said: "Eating disorders are one type of mental health problem. If we can get more people talking about them and get them higher up the agenda, then we might be able to support those in the community that are not accessing treatment or may not feel that there's any help for them out there."
Dr James Palfreman-Kay, equality and diversity adviser at BU said: "I was really encouraged to see so many people within and outside Dorset come to BU to find out more about Eating Disorders whether they were students, staff, health and social care practitioners, teachers and members of the public. This equality and diversity fair access event was a further development of the work between BU and the Trust to raise awareness of mental health issues."