Bournemouth University's (BU's) communications team has been named In-House Team of the Year at industry awards celebrating the best in communications and public relations.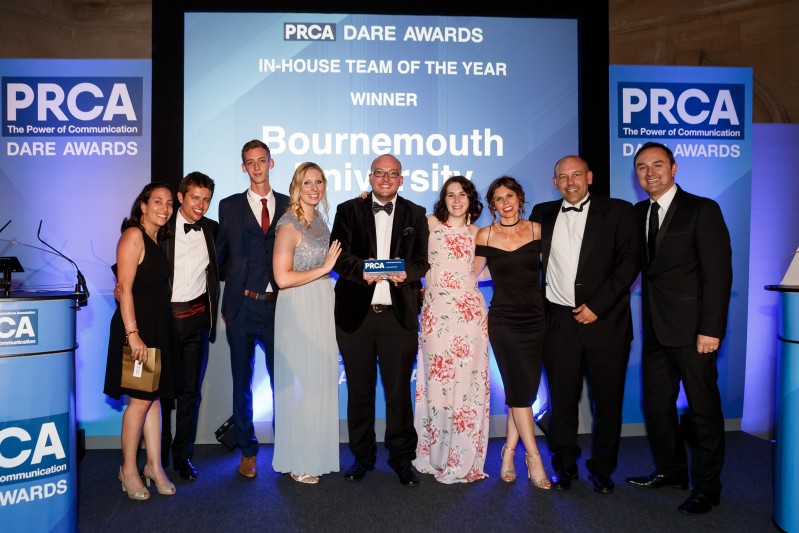 The BU team received the accolade at the Public Relations and Communications Association (PRCA) Dare Awards, which recognise PR and communications excellence across the South West and Wales region.
After being shortlisted across several categories, the team – who cover external communications for the university - was named In-House Team of the Year at the awards ceremony, which took place in Bristol.
The BU team was praised by the judges for their work over the past year – including the #MyPlacementStory campaign showcasing the placement opportunities for all undergraduate students; the creation and launch of an Expert Directory; and social media initiatives including topical Facebook Live panel discussions and bespoke Snapchat filters.
PR and Corporate Communications Manager Nathaniel Hobby said: "This is a well-deserved award for a team who have pulled together and worked tirelessly over the past year to create and deliver innovative and creative communications.
"The team has always been willing to go the extra mile, and I am very proud that their contributions to Bournemouth University have been recognised with this prestigious industry award."