Part of Bournemouth University's #MyPlacementStory campaign, the new video follows BU BSc (Hons) Forensic Science student, Michael Doubell, at Hampshire Constabulary in Southampton.
 
Michael, who is working with Hampshire Constabulary's Crime Scene Investigation team, has undertaken a variety of roles throughout his placement including attending real crime scenes, and has recently been commissioned to assess and audit working practices in order to ensure the Constabulary's conformity to international standards (ISO's) relating to crime scene investigation.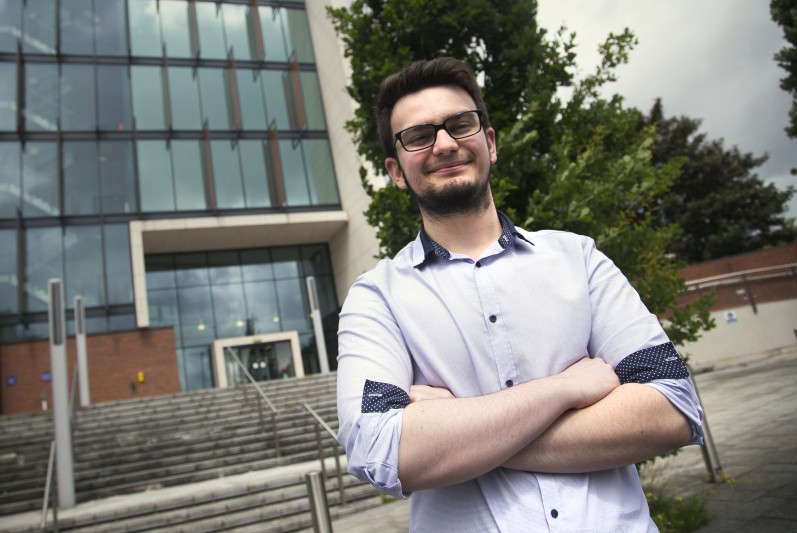 Michael said: "I wanted to do a placement with the Police to see what it's really like in the real world. I think it's really helped a lot because learning from a book and a practical session or two is very different to seeing it day-in day-out. I feel a much more confident in a lot of the techniques used at examinations of crime scenes, to really go along with the academic knowledge I got at university.
 
"Why wouldn't you do a placement? To graduate with a degree and a year's worth of experience 'in-industry' is just putting you head and shoulders above any other graduate that hasn't had that experience already."
 
 Jon Gadd, Forensic Trainer & Assessor at Hampshire Police, said: "Hampshire Constabulary has embraced working with academia and Bournemouth is one of those institutions. Michael approached the Constabulary, and they interviewed Michael and felt that he'd be an asset to the organisation.
 
"With Michael coming from academia, and working with us in the workplace, we've been able to use his experience together with our practical experience around devising a validation plan to validate the preferred techniques or examination processes that we are going to use.
 
He added: "We are currently in discussions with the university around taking on another student to follow on from Michael, and providing the calibre of the student is right, we welcome the arrangement."
 
Linda Ladle, Careers and Employability Manager at BU said: "We have an impressive graduate employability record. We firmly believe that the approach that we take in preparing of our students for their future careers really works, including an emphasis on the importance of placements.
 
This is clearly reflected when you look at how many of our students are employed by Top 10 companies in The Guardian's UK 300 index."
 For more information on BU's #MyPlacementStory campaign, visit: www.bournemouth.ac.uk/my-placement-story