Female athletes and leaders are undeniably more visible and increasingly successful in sport – putting in incredible performances both on and off the field. But these achievements still occur in a male defined sport sector – where female stars have to tackle marginalisation and sexualisation of their sporting performance and leadership skills.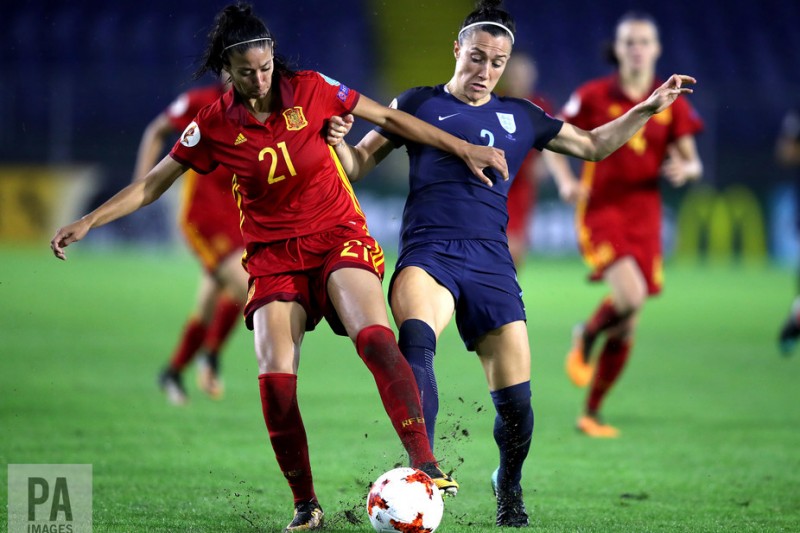 Recent research also suggests that coverage of women's sports has actually become more sexist over the past four years – making it clear that in the current age, everyday sexism characterises the culture of sport.
Elite sportswomen who gain public visibility and acceptance tend to embody a femininity that appeals to white, male heterosexual audiences (and TV producers). This means that women and girls can be subjects of unparalleled achievements in sport, but at the same time, they will be looked at as sex objects – and often applauded for their commitment to heterosexual domestic mothering roles.
Take Jessica Ennis-Hill, undoubtedly one of the world-leading heptathletes of all time, yet reports and pictures claiming her "golden girl" status are based more on her looks, model poses and domestic relationships than her athletic achievements.
In surfing, women have increased recognition by the World Surf League via media coverage of women's events and increased prize money. Yet imagery of the female surfer is still highly sexualised and objectified. Professional female surfers highlight that the industry is sexist and sponsors ignore surf talent in favour of model looks. Many struggle to find sponsorship and report feeling pressured to "show their arse" rather than "kick arse".
Alana Blanchard, for example, remains the highest-paid female surfer via sponsorship and endorsements. She is a darling of social media and tops polls for being the "most popular athlete", or "best photo" among male and female surfers. But she did not make it into the world top 30 in 2016.
Female athletes, including the boxer Nicola Adams, have highlighted the fight for sporting equality. Adams has called for boxing to have more female ambassadors – like herself. Casey Stoney, a footballer who plays for Liverpool in the English FA Super League has also spoken about the difficulty of being female and being a sports star. She has openly identified the struggle in coming out and being a mother in sport. Meanwhile Heather Rabbatts – the FA's first female non-executive director and board member – has been vocal about the restricted professional roles for women in the male culture of sport.
A man's world
So it's good news then that some governments and international organisations are beginning to address the inequalities that female coaches and administrators face in sport. The recent UK Government's Women and Sport Report also recognises the scale of the problem.
The International Olympic Committee has additionally claimed that the "real" problem for gender equality in sport is not simply fewer numbers of female athletes and events, but the lack of women in leadership and decision-making roles more generally.
In our forthcoming book, we highlight how every sporting era is characterised by gender regulation, discrimination, sexism and misogyny. Yet throughout history, feminist work has helped to challenge the sexualisation of female athletes – helping to open up the sporting world for females, while at the same time transforming gender-related rights and athlete welfare.

It is in this way that men and women across the sporting sector can continue to help to challenge and change the everyday sexism in the culture of elite sport. This is something that is vitally important – because, for women, pathways to power are invariably littered with reminders that sport is still very much a man's world.
Louise Mansfield, Senior Lecturer in Sport, Health and Social Sciences, Brunel University London; Belinda Wheaton, Associate Professor in Sport and Leisure Studies, University of Waikato; Jayne Caudwell, Associate Professor Leisure Cultures, Bournemouth University, and Rebecca Watson, Reader in Sport and Leisure and Studies, Leeds Beckett University
This article was originally published on The Conversation. Read the original article.