Annabel Bowman is on a mission to spread the word on the life-changing power of sport.
As Communications Manager for Invictus Games Sydney 2018, the BU graduate's role is much more than delivering a nine-day sporting event. The Games aim to highlight the power of sport to inspire recovery, support rehabilitation and generate understanding for those who serve their country, and their families.
Taking place in October 2018, the Games will attract more than 500 competitors from 18 nations to compete in ten adaptive sports and will recognise and thank families and friends for their role - and the challenges they share - in supporting their loved ones.
Annabel said: "Our aim is not just to deliver the Games, but to utilise their power and profile to drive long-term impact for the defence community. We want to improve opportunities in employment, education, wellbeing and adaptive sports for serving and veteran personnel while bringing together the ex-service organisations operating in this space."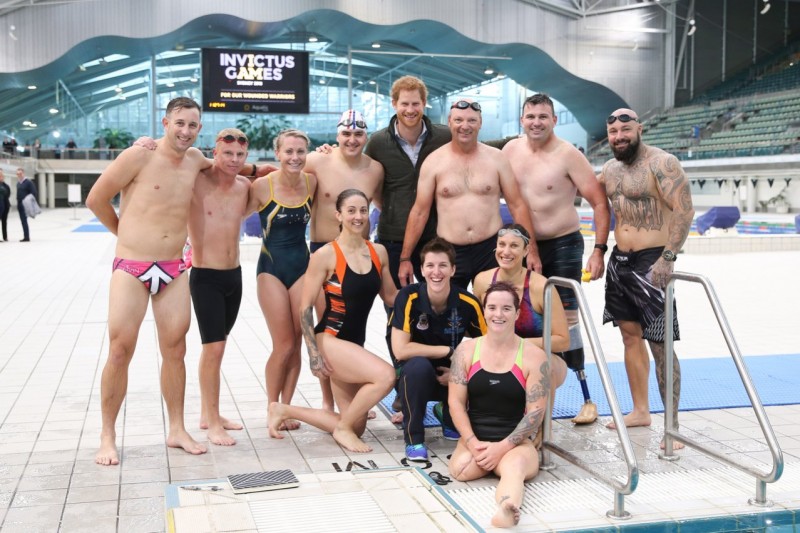 The Invictus Games were founded by Prince Harry who, as patron, is the driving force behind the organisation. Prince Harry saw the positive impact sport could have on recovery and launched the inaugural Games in London in 2014. The Games have since become a powerful motivator for hundreds of wounded, injured and ill ex-service personnel, while challenging perceptions and sending a positive message about life beyond disability to an international audience.
While Annabel's role with the Games sees her working on the other side of the world, she regularly calls on the skills developed as a Communications and Media undergraduate at Bournemouth. She said: "I am operating as part of a very lean team and the varied skills I learned at university have proved invaluable. It was the diversity of the degree that first attracted me to the BA Hons in Communication and Media. At 18, I wasn't sure what path I wanted to take. I loved English and Media Studies, so the opportunity to explore several avenues through the course appealed to me. It removed the immediate pressure of choosing a career, which was a huge relief.
"In addition to the highly celebrated facilities, I loved the campus set up at BU and enjoyed feeling part of the student community. I was lucky to be placed in a fantastic seminar group in which I made lifelong friends. Ten years on and we are still incredibly close. It's wonderful to see everyone succeeding with their own goals and ambitions."
Having graduated from BU, Annabel took up a position with Help for Heroes, which formed a great foundation to the role with Invictus Games Sydney 2018.
She said: "This last year has been hugely exciting for me both professionally and personally as my partner and I celebrated the birth of our son, Teddy. I am looking forward to delivering a memorable Games next year, with my family watching on."
To coin the catchphrase of the Australian games, Game on Down Under! 
Follow the progress of the Invictus Games through their website.