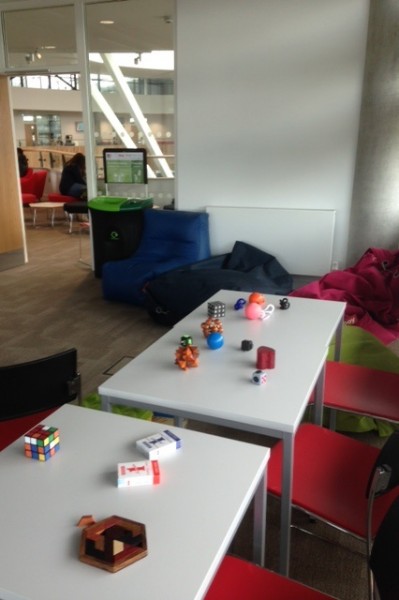 The start of term is an exciting but often busy and sometimes overwhelming – especially during the first few weeks when everything is new. If you're feeling anxious, or experiencing sensory overload and would like to find some quiet space on campus, head to the Calm Zone in F301, the Fusion Building.
In the Calm Zone you'll be able to retreat, recharge and relax, making your experience of Arrivals more manageable and enjoyable.  
This space will be available to you as follows:
Monday 18 – Friday 22 September: 9am – 5pm
Tuesday 26 - Friday 29 September: 9am – 5pm
Our Additional Learning Support team are also available in The Sir Michael Cobham Library on the Talbot Campus from Monday – Friday, 9am – 4pm (closed from 12pm on Wednesday's) and in S212, Studland House on the Lansdowne Campus every Tuesday during term-time, 10am – 4pm.