Experts behind some of the biggest films and games from the last year will be in Bournemouth next month as the BFX Festival returns.
The Festival, now in its fifth year, celebrates the best in visual effects, animation and computer gaming, and sees hundreds of people descend on the town to learn about how games and movies are made.
This year, workshops and talks are planned from some of the biggest production companies in the world, such as Double Negative, Framestore and MPC. They will be sharing their work on films such as Guardians of the Galaxy 2 and Alien: Covenant, while gaming companies such as Playground Games will talk about their work on games like Forza Horizon 3.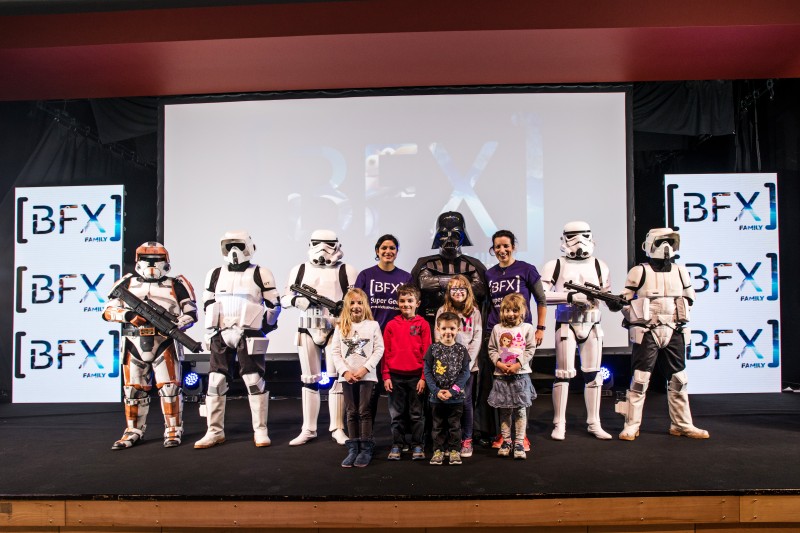 Sofronis Efstathiou, BFX Festival Director, said, "Every year, some of the brightest minds from across the visual effects, animation, computer games and visualisation industries descend on Bournemouth to share tips and techniques. You can come and hear from experts in the field on how some of the best movies and games are made, and how the creative industries are being used to transform our society, from medicine to education. This year's BFX Festival will explore it all.
"Come and be inspired by hearing from experts during the week, come and watch the evening screenings, or get involved and have a go at creating your own animations at the Family Weekend. This year's BFX Festival has something for everyone and is not to be missed!"
Students studying at the National Centre for Computer Animation (NCCA) will be receiving tickets as a part of their course, allowing them to learn hints and tips from visual effects professionals across the world.
In previous years the Festival has featured talks on movies such as Mad Max: Fury Road, Moana, the Lego Movie and Star Wars: The Force Awakens. Last year, Bournemouth University graduate Mark Ardington returned to Bournemouth complete with his Oscar to talk about his Academy Award-winning visual effects work on the film Ex Machina.
The BFX Festival takes place at the Bournemouth International Centre (BIC) from 2-8th October, with the Family Weekend focussed on 7-8 October where members of the public will be able to get hands on creating their own animations, learning about green screen technology and having a go at battling with drones inside and 8 by 8 metre cage.
There will also be a Disney art exhibition, engaging workshops, a stand presentation zone and more. Professionals, students and members of the public are all welcome to attend to see behind-the-scenes content for how movies and games are made. The workshops are a chance to put the theory in to practice and learn new techniques, while the screenings will immerse you in the visual effects that have been created.
Another element to the BFX Festival is the BFX Competition. Students from across the UK have been competing to create short animated adverts for two charities; Recycle and Debra. An awards ceremony will take place on Thursday 5 October as a part of the Festival where the winning teams will be crowned.
For more information about the Festival, or to book tickets, visit www.bfxfestival.com.