Bournemouth University (BU) will offer an insight into social science research, with a range of public events as part of the Economic and Social Research Council (ESRC) Festival of Social Science.
 
BU will host 11 free events across Bournemouth and in London to share some of the social sciences research taking place at the university - covering everything from leaving the EU to exploring green spaces and discussing why 'thank you' matters.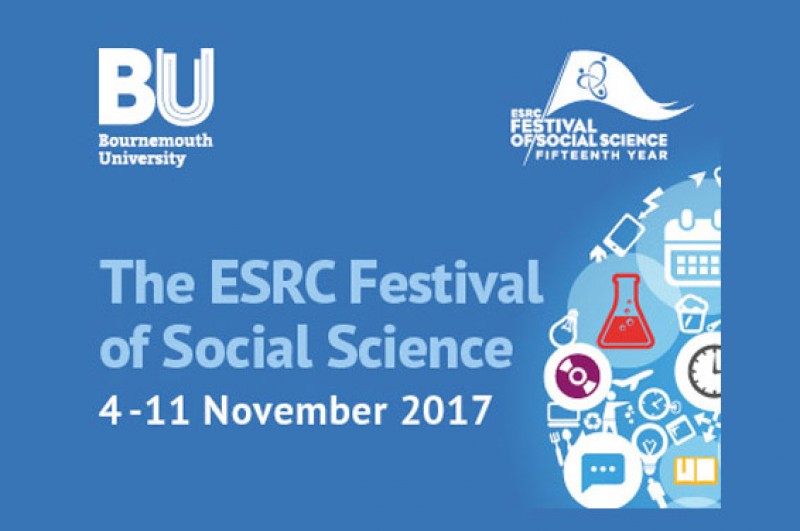 Events run from 4- 11 November at locations across Dorset and are free to attend, although advance booking is required for most events.
 
In Seldom Heard Voices, which takes place at Bridport Literary Festival, words and music will showcase marginalised voices, covering topics such as disability and homelessness.
 
An interactive event for under 12s at Kingfisher Barn visitor centre, on the River Stour, will explore what green spaces mean to people, with the chance to take part in crafting an artistic representation.
 
Further events will explore the impact of Brexit on businesses and trade policy, while others will look at subjects ranging from the appeal of hitch-hiking to financial scams and supporting care leavers into higher education.
BU's Engagement and Impact Facilitator Genna West said: "The ESRC Festival of Social Science features over 300 events across the country and we are delighted to be hosting 11 events as part of the festival this year, to celebrate the range of social science research taking place here at BU.
"We have a diverse programme of events, with topics ranging from exploring the green spaces to in our local community to the impact of Brexit on social care to the power of gratitude in the workplace. Everyone, from school children to policy makers, will have the opportunity to take part in and find out more about how social, political and economic research impacts everyday life."
Visit the BU ESRC Festival of Social Science website for more details and to book free tickets for BU events.