Part-funded by money from a LIBOR grant, Bournemouth University (BU) alongside partner organisations The Maritime Archaeology Sea Trust and The National Museum of the Royal Navy have recovered a selection of finds from the wreck, which originally set sail under the colours of the French Navy in 1747.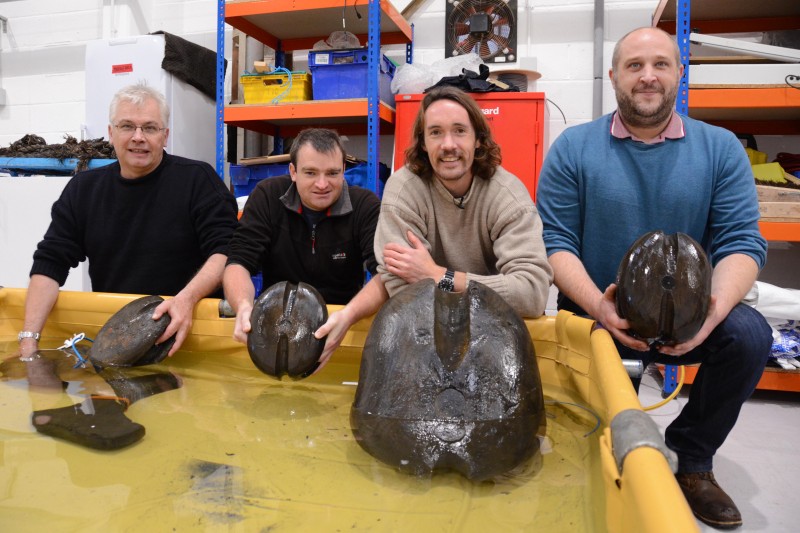 A series of unfortunate mishaps followed in which the 74-gun Invincible, once the pride of the French Navy, lost the function of its rudder and drifted into a sand bar in the East Solent between Portsmouth and the Isle of Wight. After three days, despite the safe evacuation of its entire crew, the ship sank.Eventually re-discovered in 1979 by a local fisherman, artefacts recently recovered from the warship include tally sticks, which indicate with hand-carved roman numerals the type and calibre of each gun on board, a bottle of unopened wine which likely belonged to officers aboard the ship, and a block-and-tackle in pristine condition.
The wreck has also been highlighted by HRH the Duke of Edinburgh Prince Philip, whose hand-signed letter acknowledges the importance of the project to excavate the wreck. The Duke, once himself a Royal Navy commander, outlined his delight at the work being done to recover artefacts by wishing MAST and Bournemouth University every success in [a] really worthwhile endeavour.
BU archaeologist, Dave Parham, who has been involved with the project since it began, said: "MAST's Maritime Archaeological Centre on the Nuffield Industrial Estate in Poole is the home of the Invincible Project. The project is a collaboration between BU, The Maritime Archaeology Sea Trust and the National Museum of the Royal Navy funded by the LIBOR fund, for the rescue excavation of the wreck of HMS Invincible.
"On Saturday, we have an open day at the centre, in which the public and others can come and view the material recovered from the wreck this summer, which includes elements of gunnery equipment and rigging."
Dan Pascoe, wreck licensee and marine archaeologist said: "Invincible became the future British warship design – we can gauge this from the fact that at the Battle of Trafalgar in 1805, 50 per cent of ships were this type.
"On Saturday, we are going to show off the finds that we recovered this summer, from gunnery and rigging equipment to personal possessions. It'll be a chance to even smell some of these artefacts, like the tarred rope, which is actually quite a nice smell I think! It's a smell that hasn't changed for hundreds of years – exactly the same smell that a seaman aboard invincible would have smelt in 1758."
The open day runs from 10am to 6pm at Unit 19, Cowley Road, Nuffield Industrial Estate, Poole, BH17 0UJ.