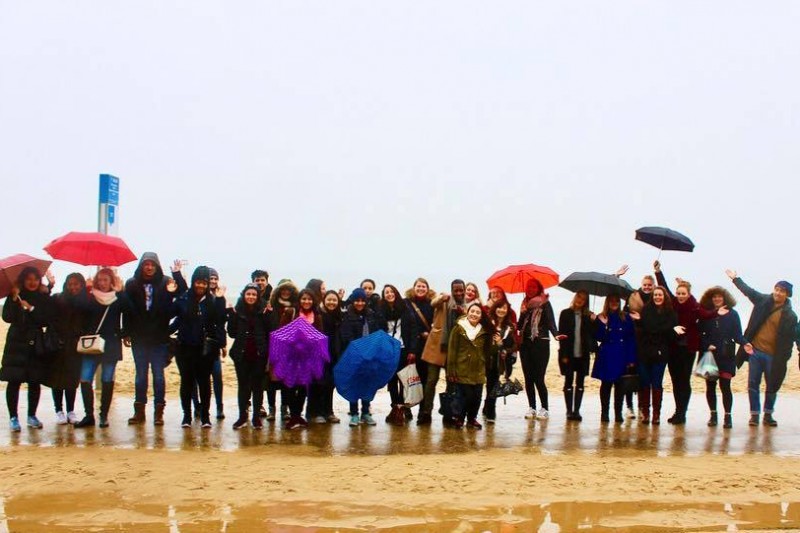 On Sunday 21 January a group of new students braved the rain and enjoyed around two hours exploring Bournemouth and having coffee and food on the beach. Sam from our Res Life team shared: "The group bonded quickly but we know there are a lot of other students who arrived this weekend that didn't make it to the tour, so we've set up a Facebook group and are putting on a yoga class this week". 
The yoga class will be on Tuesday 23 January 2018, in the SUBU-run venue The Old Fire Station on Holdenhurst Road at 18:30 hours. You can find out more on the new Facebook group set up just for new students starting this month, or contact the Res Life team for details.  
If you've just started at BU, check out our New to BU? story and take time to read your Welcome and Events guides and other information in the Arriving Students section of our website. If you need any help, please contact or visit AskBU.