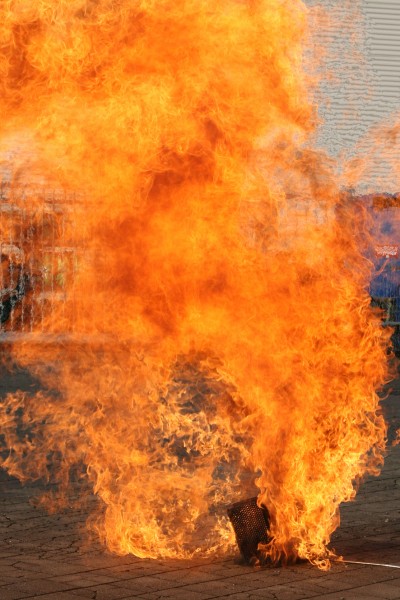 On Tuesday 6 February, the forensic science team will be running their annual fire investigation event for students. There will be a large controlled fire in the far corner of car park H. Following the fire our students will investigate the scene on the afternoon of Tuesday 6 February and all day Wednesday 7 February.
The top right corner of car park H will be cordoned off on Monday 5 February to create a safe working space for the fire event. This will affect approximately 15 car park spaces, but will not limit access to the rest of the car park.
The fire demonstration will take place at 9.30am on Tuesday 6 February. A large container, designed internally to replicate living accommodation will be burned by professional fire investigators. Groups of forensic students will receive training in the investigation of the fire scene within the container.
The container will be removed during the morning of Thursday 8 February and the car park cordon removed.