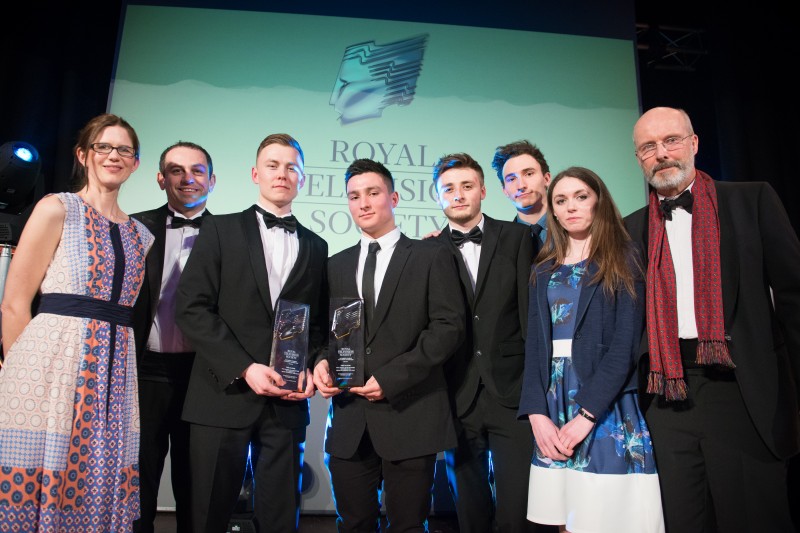 Students and staff from the Faculty of Media and Communication were among those gathered at Winchester's Guild Hall to celebrate the Royal Television Society's Professional and Student Awards 2018.
The awards, which were hosted by ITV Meridian Presenter, Fred Dinenage and BBC South Presenter, Sally Taylor, saw more than 250 guests and media professionals from across the southern region, including those from the BBC, ITV, and a range of production companies across the area.
The student winners are automatically entered into the RTS National Awards held in June, and will be notified in due course if they are nominated. BU was represented particularly well this year, with several student films appearing in the shortlist, including two winning entries from BU.
Student Factual was won by BA (Hons) Television Production students Louise Thickett and Abigael Owen, for their documentary, Manambong Road, with Student Drama collected by BU Partner college, Wiltshire College students  Will Stone, Adam Pickford, Nick Milligan and Henry Strandring for their film, The Manor.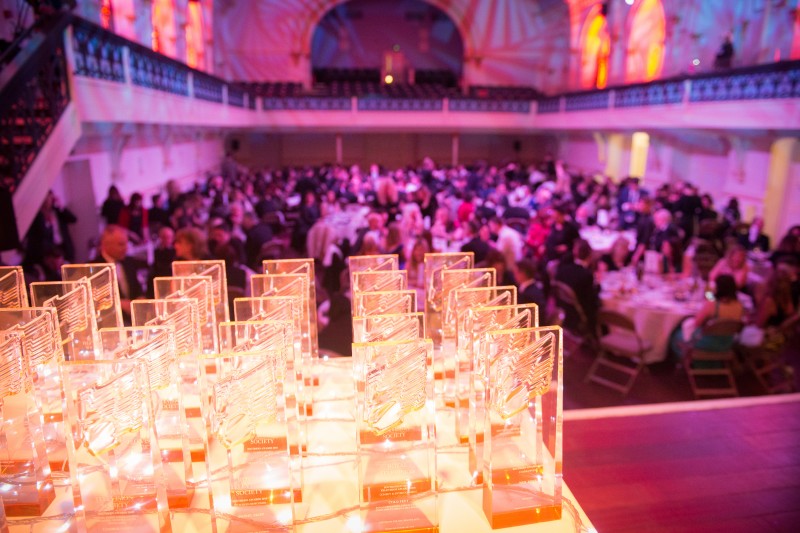 Dr. Trevor Hearing, Principal Academic at BU, said: "Congratulations to Stephanie Farmer who organised the event in Winchester in her role as Chair of RTS South, and to Vitor Vilela of BU's RedBalloon Productions, who designed the evening's brochure and edited the category clips that were shown - a lot of work for both of them which continues to affirm the place of BU in the television community in the region."
Stephanie Farmer, Executive Producer for RedBalloon Productions at BU and Chair of RTS' Southern Region, said: "The awards are going from strength to strength with a record number of entries this year and the quality of films, especially in the student categories, was of a particularly high standard.
"We really like to showcase student talent alongside the professionals from the region - it is a great opportunity to show future employers how talented our students are and for them to get a deserved pat on the back and see how their work compares to others. It's a lovely event and receiving an award from the RTS really means a great deal because it's judged by professionals. The two winning films from BU and Wiltshire College really stood out for their sensitivity and creative flair."
To read more about the RTS Awards 2018, visit: https://rts.org.uk/article/winners-2018-rts-southern-awards-announced