Postgraduate finance students from BU were named winners in the University Trading Challenge.
Two teams of postgraduate BU students competed in the challenge, which took place at the CASS Business School, participating in a number of competitions against seven other universities from across the UK.
The team had had to manage a simulated portfolio online and give a presentation based upon a case study in front of a panel of experts.
Students also had to participate in two simulated competitions around forex and portfolio management, and had opportunity to hear talks from a number of experts in the area of trading. 
BU student Daniel Silva won an individual award for the best performing forex trader, increasing his portfolio by an impressive £2bn.
Daniel and his fellow team members, Dimas Melchiades and Alexander Bailey, then went on to win the best performing team in the fixed income portfolio challenge.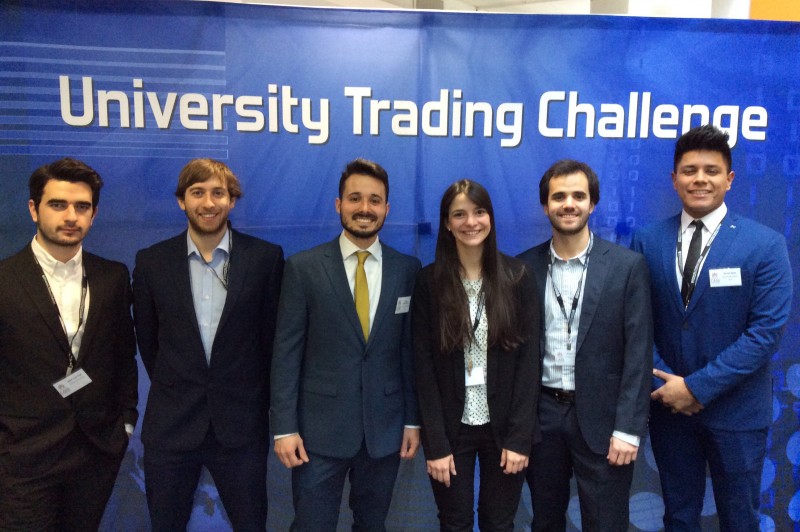 The second BU team - made up of Magdalena Adano Crespo, Berk Can Arat and Alvaro Pintado - won overall 2nd place in the University Trading Challenge. 
The team will now be invited to participate free in an online Summer Intern Training programme that is delivered to top investment banks from around the world and worth $3,000 per team member.
Framework Leader for Accounting, Finance and Economics at BU, Dr Dermot McCarthy, said: "The two teams put a lot of work into preparing for this challenge and did a wonderful job in representing BU and the PG Finance Programmes. 
"Preparing for this challenge took a lot of time and some stress, but gave both teams a unique opportunity to learn more about trading and have some fun along the way."