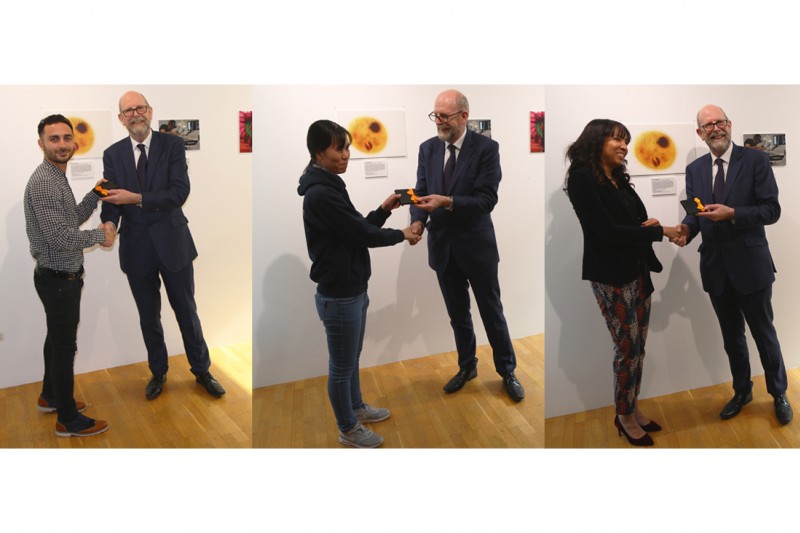 This year marks the fourth year of the annual Research Photography Competition at BU. With 31 submissions received from BU academics, students across all levels and professional services.
The photography theme this year was 'people'. This was open to interpretation, with photographers choosing to take an image of their research team, show people who might benefit or be affected by the research or even take a point-of-view shot. 
The winners were:
1st place: Virtual Reality: The best way to train surgeons of the future? - by Shayan Bahadori (Orthopaedic Project Manager) and Mara Catalina Aguilera Canon (Postgraduate Researcher, Faculty of Media and Communication)
2nd place: Soil micro-organisms - by Hai Luu (Postgraduate student, Faculty of Science and Technology)
3rd place: The birth of Carnival U - by Dr Nicole Ferdinand (Senior Lecturer in Events Management) and her MSc Events Management student researchers: Diane Nthurima, Cindy Chen, Taylor Treacy, Desislava Pasheva, Amelia Lonia, Rui Boa, Nguyen Phuong Mai and An Thu Pharm.
Sharing research through photography is a great opportunity to make often complex subjects much more accessible to all. This year over 1,500 people from all over the world voted in the competition, showing the power of images to engage and inspire. The research behind photos this year included areas such as archaeology, dementia and forensic science.
The photos will be displayed in the Atrium Gallery until Thursday 29 March at 2pm. It's a really enjoyable way to find out about research in areas within and outside your discipline or interests, and value the work and efforts. Do drop in and see the images, if you have a few minutes to spare!
Find out more about the Research Photography Competition Winners 2018.