Find out more about Bournemouth University research - while enjoying a drink in your favourite pub – during the 2018 Pint of Science Festival.
Pint of Science is the world's largest festival of public science talks, running from 14-16 May, with 18 talks taking place in Bournemouth. 
The Bournemouth events will run in Chaplin's Bar in Boscombe, and the Four Horsemen pub in the town centre across the festival, with BU researchers taking to the stage to talk about their work.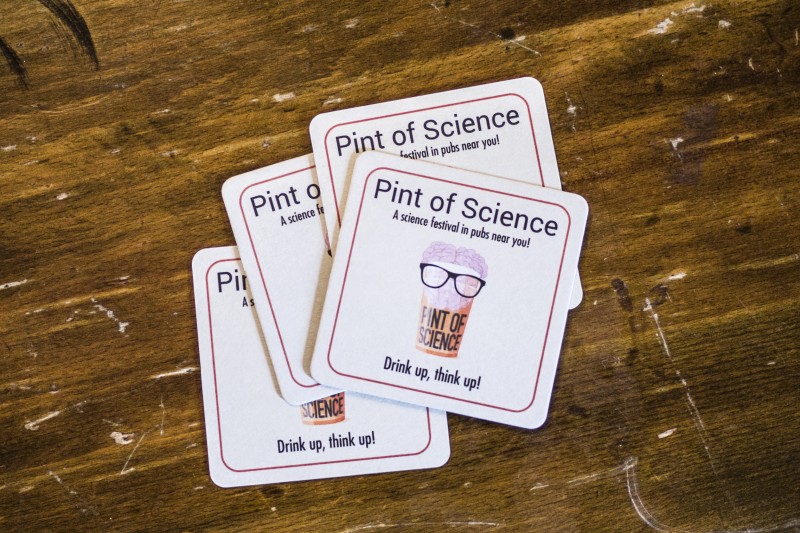 Attendees can enjoy talks on a range of themes - from offender profiling, to virtual reality surgery, and exploring how our bodies respond to extreme environments.
Healthy eating, wearable technology, mental illness, and hypnosis will also be explored during the festival in Bournemouth.
BU Lecturer in Cognitive Psychology Dr Shanti Shanker, who is coordinating the Bournemouth events, said: "Pint of Science is an excellent opportunity for people to meet the brilliant local scientists and researchers and discuss their latest findings over a pint in your local pub.
"You do not need to have any prior knowledge, but just need a bit of curiosity and want to know more of what the scientists at Bournemouth University are brewing."
The Bournemouth Pint of Science Festival will be launched with a Half Pint Pub Quiz, all about the world of science, on Wednesday 18th April.
The quiz runs at Chaplin's Bar from 6.30pm and there will be the chance to meet the team and win some Pint of Science goodies.
The international, three-day Pint of Science festival will see thousands of scientists telling the public about their research in over 300 cities across 21 countries
Tickets are available from the Pint of Science website, with each evening of three talks costing £4. 
To find out more about the Bournemouth events and book tickets visit the Pint of Science website.