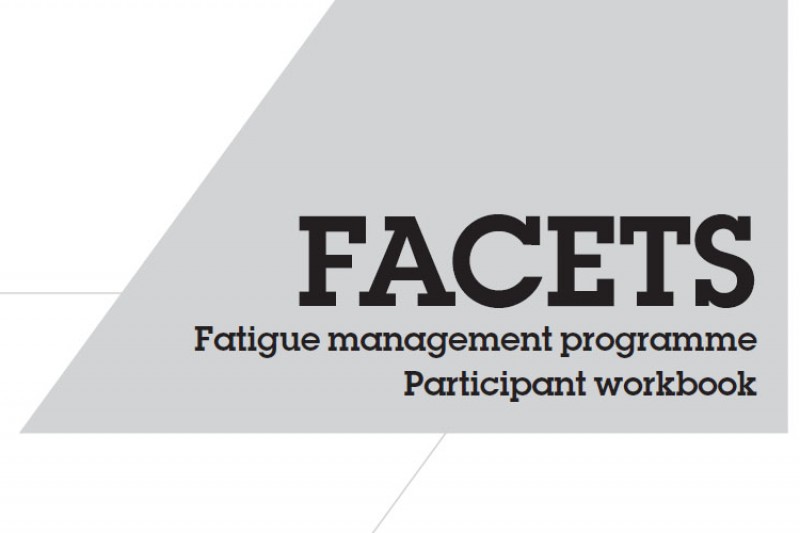 FACETS is a group-based face-to-face fatigue management programme for Multiple Sclerosis (MS) – a neurological condition which affects the central nervous system.
Fatigue is one of the most common and debilitating symptoms of MS with its invisible nature making it difficult to understand and recognise. FACETS was developed by members of the Bournemouth University Clinical Research Unit (BUCRU) in collaboration with the Dorset MS team at Poole Hospital and has progressed through a national multi-centre randomised controlled trial which was funded by the MS Society, with results showing improvements in fatigue severity and self-efficacy at four months and additional improvements in quality of life at one year. To date, around 200 health care professionals have been trained and over 1,500 people with MS in the UK have attended the programme.
However, FACETS is not currently available in all areas, people with mobility or cognitive impairments might find it difficult to attend group sessions and some people – those working full-time or not keen on groups – might find a digital delivery format more useful. For these reasons BUCRU has worked with the MS Society on a funded consultation project to scope and map alternative digital models for the delivery of FACETS. Key challenges and opportunities for delivering a digitised version were identified in the consultation, including the current lack of high quality mobile apps supporting "homework" elements of FACETS such as activity monitoring, sleep diaries and  symptom monitoring and management. This led to a successful application for Higher Education Innovation Fund (HEIF) funding to work on a collaborative cross-faculty project to create a free-of-charge stand-alone digital toolkit for people with MS. This will result in a mobile app focusing on the "homework" elements of the FACETS programme.
To achieve the creation of the digital toolkit a multi-disciplinary project team with expertise in psychology and behaviour change, human computer interaction and business development and evaluation has been assembled. The team will work closely with the MS Society and the iMSpire (International Multiple Sclerosis Partnership In REsearch) network who will provide access to Health Care Professionals and service users, relevant materials and domain expertise. Working with Dr Sarah Thomas and Professor Peter Thomas from BUCRU, Dr Nan Jiang, Dr Huseyin Dogan and Keith Pretty from SciTech, Dr Andy Pulman is the Post-Doctoral Researcher in Digital Health and User Experience for this project and has joined the BUCRU team for the next year.
Dr Pulman has been nominated for several awards during his career and is also the author of a number of articles on technology, health and eLearning in addition to a pocket study skills book published in 2009. Since 2011, he has also self-published a number of iPhone and Android Mobile Apps. His research interests include digital professionalism, the use of technology to improve health, empathy and dignity through technology, the use and integration of apps for education and health and interesting technology related phenomena like divided attention disorder.
For updates on this project you can visit the MS research project page.