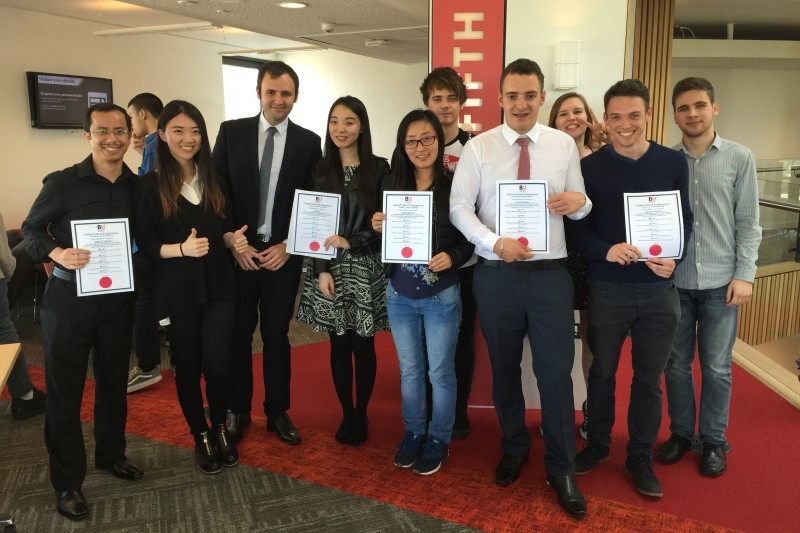 The deadline for completing the Global Talent Programme (GTP) this year is fast approaching - Tuesday 1 May - but there's still time to take part in the activites and workshops over the next couple of weeks.
Next workshop
The final GTP workshop for 2017/18 is with the Empact Ventre Lab on Wednesday 18 April.
Start-up super connectors, Empact, and their partners have developed the Venture Lab to give you a fantastic opportunity to showcase your entrepreneurial skills. You'll hear from inspiring speakers about real life business challenges. This will count towards your Disciplined Researcher badge. Book your place now!
Drop-in sessions
During the summer term the Global Talent team will be holding some extra sessions for you to take part in activities to progress on the GTP - these are also a great chance to find out more if you've not registered yet. You can get involved with online games, discuss the 100+ activities you can get involved with this summer to earn you credits towards the GTP, as well as get practical advice such as setting up the GTP mobile app, and ask any questions. 
Find the team in FG19, Fusion Building, Talbot Campus, 11am-2pm, on:
Tuesday 17 April 2018
Tuesday 24 April 2018
Tuesday 1 May 2018.
You can also find out more about the GTP at the weekly drop-in sessions every Thursday, 1pm-3pm, in the Careers Centre (outside the library, Talbot Campus).