Final year International Hospitality student and President of the BU Wine Society, Harry Champion, has been crowned Young Guns Winner 2018.
Awarded by the Council for Hospitality Management Education (CHME), Young Guns is a student competition open to students studying hospitality in the UK. This accolade is offered to students studying hospitality focused degrees, hospitality focused units or a hospitality placement as part of a degree. Entering this award is a demonstration of passion and drive, providing a unique opportunity to be noticed by industry professionals to excel your career within the world of hospitality.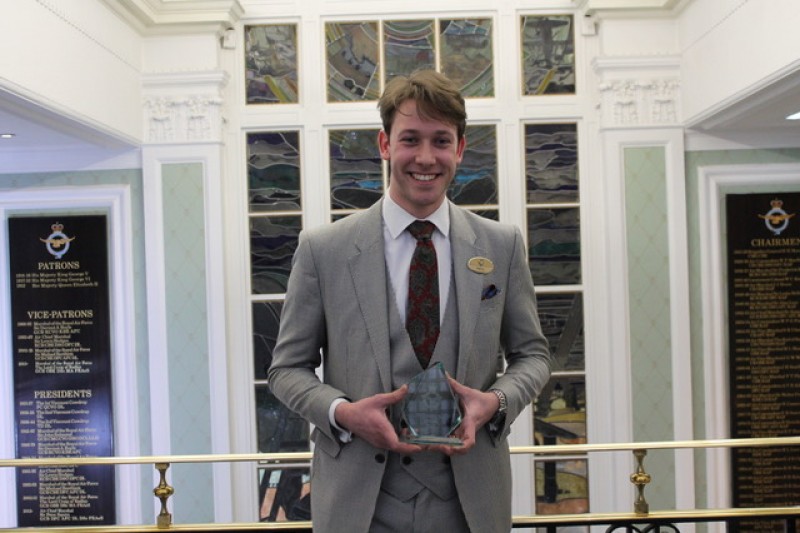 The first element of the competition challenged the participants to create a 90-second video explaining why they feel that they should win the competition. In his video, Harry informs the panel of what job role he sees himself working as in five years' time and the aspects of the industry that he enjoys most. 
Successfully impressing the judges in the first stage, Harry was then shortlisted to the final eight! The final stage in the competition was a prestigious networking lunch, which was described by Harry as 'a gorgeous four-course meal at The RAF Club in Piccadilly'. Each of the judges spent 10 minutes speaking with the contestants before selecting Harry as one of the Young Guns 2018 winners alongside Mia from Oxford Brookes!
Harry can now look forward to a bright future as an ambassador for the hospitality industry.
If you're interested in studying Hospitality at Bournemouth University, take a look at our courses for more information and to apply.