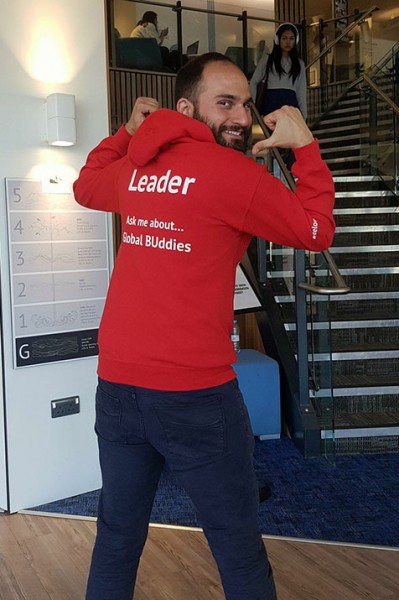 Global BUddies matches new UK and international students with Group Leaders who are current BU students.
Global BUddies will help you build a network of new friends from all over the world, improve your understanding of cultural differences and learn how to communicate effectively with people from diverse backgrounds. You will also earn badges towards the Global Talent Programme. These are all important skills that your future employers will really value.
We organise big social events for all Global BUddies at key points throughout the year and Group Leaders organise regular activities for their groups.
Being a Global BUddy is great fun, but it's not easy getting to know people who are very different from you. If you're open-minded, committed and keen to learn about what makes the world go round, you'll discover that it's really worth the effort! It's also a great activity that counts towards the Global Talent Programme, which provides formal recognition of your extra-curricular activities.