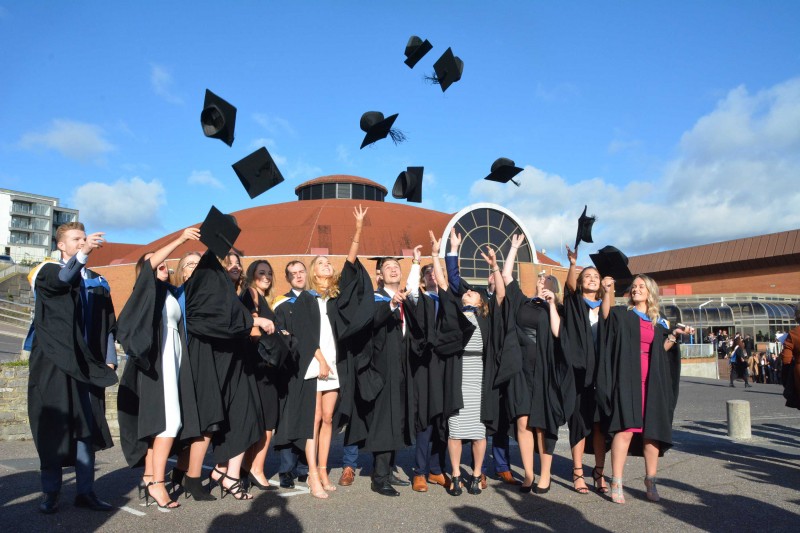 The 2018 Graduation Ceremonies will be held at the Bournemouth International Centre (BIC) from 5 - 9 November, as follows:
Faculty of Management: 5 & 6 November 2018
Faculty of Media & Communication: 7 November 2018
​Faculty of Science & Technology: 8 November 2018
Faculty of Health & Social Sciences: 9 November 2018
Invitations will be issued from August 2018 and you can find the full course breakdown for each ceremony on the Graduation section of our website. We'll be updating this information over the summer as we have more details to share, you can also join the BU Graduation 2018 Facebook event.
For now, please make a note of your faculty day in your calendar.
If you have any queries about graduation that can't wait until you receive your invitation, contact AskBU.