Bournemouth University student Vedangi Kulkarni is aiming to be the fastest female to cycle unsupported around the world.
The BSc Sports Management student is aiming to set the world record by cycling around the world in 100 days, a total of 18,000 miles.
Vedangi said of the journey, "I really like riding my bike and I like riding for long distances and I wanted to have all that in one big tour!"
The tour starts in Perth, Australia, where Vedangi will begin her ride, before cycling through New Zealand and then travelling to America to continue her tour. From Alaska and through Canada Vedangi heads to Europe, cycling across the mainland, through the length of Russia and down through China before returning to Australia, a total of 15 different countries.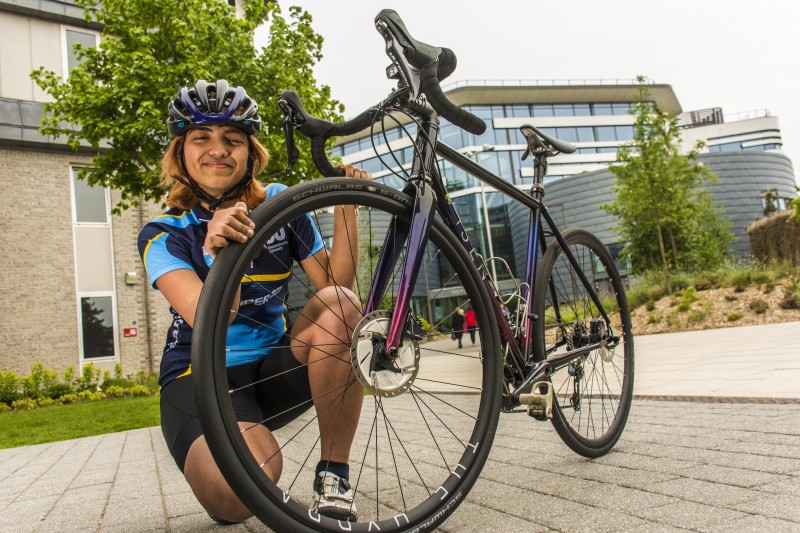 In planning the record attempt, Vedangi said, "I found a team that could help me to plan everything and I even emailed the current record holder! I've been getting help from BU financially, I'm grateful for the help I've had in getting my bike together.
"The current world record is 144 days, and I'm planning to do it in 100, which would mean I cycle 200 miles per day, with 10 days travel and contingency."
The current record holder is Paola Gianotti at 144 days, and Vedangi is hoping that her pace will see her overtake the record to become the new holder. She said, "It's difficult, not impossible! And of course, it'll seem so until it's done - that's how adventurers live!"
As well as financial support, Bournemouth University have also been supporting their student through training facilities, equipment and even the time and expertise of academics from the Sports Department, looking at Vedangi's training, nutrition and even the psychological aspects of the record attempt.
Even though the trip is unsupported through a physical team, she is still after support, both moral and financial, from people around the world. She said, "If you want to track my progress or sponsor my journey, you can go on www.vedangikulkarni.com."