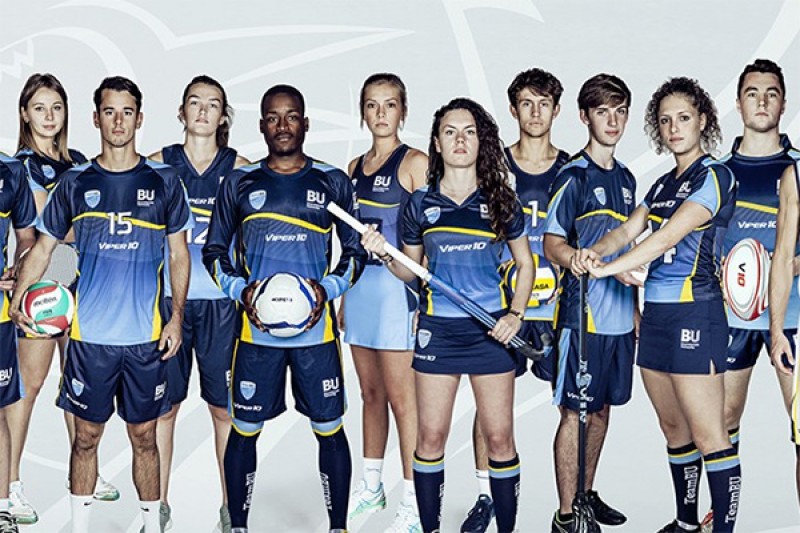 BU has achieved its highest ever points and ranking in the British Universities and Colleges Sport (BUCS) league table - we were also one of only three nominated institutions for the 'Most Improved University of the Year'.
BUCS is the national governing body for Higher Education (HE) sport in the UK. The BUCS vision is to create the best university sport experience in the world, delivering more than 50 competitive sports to over 170 member institutions. Here at BU our Performance Sport programme consists of 60 teams across 20 sports and engages around 900 scholar athletes. All of our athletes represent the university under TeamBU, the sporting competitive identify of BU.
At the start of the BU 2018 strategic plan the Performance Sport programme was positioned at 34 in the BUCS rankings. Helen Palmer, BU's Culture & Sport Manager, said: "It was our vision to break the top 25 in BUCS by the end of the BU2018 Strategic Plan and I am beyond proud that we have achieved that by finishing in 22nd place, competing against over 170 universities across the country.
"Our Performance Sport programme has grown so much in recent years and this fantastic position could not have been achieved without the combined athlete dedication, staff commitment and a fantastic coach and partnership support network. I'm excited to see what we can achieve next".
Sport Development Manager, Martin Wells, said: "For some athletes, representing the university will be the highlight of their sporting career which will stay with them for a lifetime. To achieve 22nd position with all the league wins, cup wins, individual medals and general good performances, makes this year even more special for everyone. We have had an exceptional team effort all round so thank you to every individual who have performed or supported their sport."
If you are inspired to join TeamBU and our next generation of student athletes check out our Sports scholarships and the stories of Saskia, Noorin and Vedangi, who are competing above and beyond with support from BU. All students are invited to take part in our Performance Sport trials running 23 - 28 September 2018 - contact SportBU for more information.