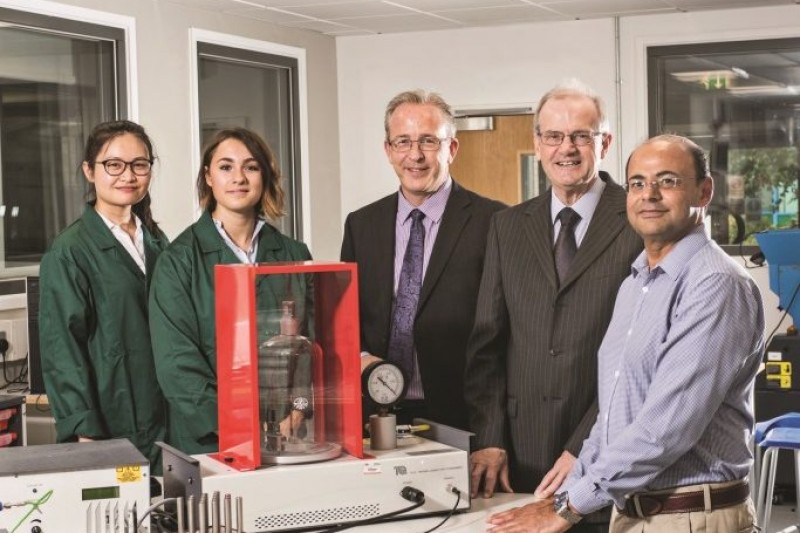 "I look forward to seeing the difference that we make to the world around us in the coming years." Professor John Vinney - Vice Chancellor
I hope you have enjoyed discovering more about the exciting and diverse research that has been undertaken at Bournemouth University (BU) over the last twenty five years. For me, the thread that runs through each of these research journeys is working with and making a difference to the world outside academia. From influencing midwifery practice, to helping the police and security forces make us safer, to working with governments around the world to improve their response to natural disasters, researchers at BU have long been exploring ways for their research to benefit others.
At the core of all our work at Bournemouth University is our aim to bring together research, education and professional practice in a model we call 'Fusion'. This blend of elements helps us to ensure that our research makes a difference to professional practice and informs our teaching. Working with industry enables us to shape research that helps to tackle some of the pressing issues facing our society, while also ensuring that we produce graduates who have the skills they need to succeed in their chosen careers.
Looking to the future, as we launch our BU2025 strategic plan, we intend to build on our Fusion approach making Bournemouth University a place that inspires learning, advances knowledge and enriches society. As part of this, we are investing in two new gateway buildings in Bournemouth and Poole. These will equip us with state-of-the-art learning and research facilities, including high-quality media production studios which will enable us to build on our already outstanding international reputation for animation and media production, as well as providing a new home for health and social sciences.
We will also be responding to the ambitions set out in the Government's Industrial Strategy through developing our existing research strengths in health and medicine, animation, sustainability and low carbon technology as well as assistive technology. Research will play a significant part in helping the UK to rise to societal challenges, such as an ageing population, the need for the development of clean energy and use of technology in driving economic growth. By building on our existing areas of research expertise, producing outstanding graduates and working with industry, Bournemouth University will help to ensure that the UK is well equipped to succeed in the future.
I am proud of the work of Bournemouth University's researchers, students and professional support staff over the last twenty-five years and I look forward to seeing the difference that we make to the world around us in the coming years.
Vice Chancellor,
Professor John Vinney
This article featured in the 2018 Bournemouth Research Chronicle which can be found in full here.  Individual articles can be read here.