Students from BU joined more than 70 students from around the world in Salzburg, Austria to take on the challenge of 'fake news'.
Five students from BU's Faculty of Media and Communication worked on producing interactive stories and creating new tools for engagement at the Salzburg Academy on Media and Global Change.
Over the course of the three week program the students covered topics including journalism ethics, media literacy and critical media making in a range of workshops, reading groups and hands-on exercises.
They were led by an expert faculty of both academics and practitioners including award-winning journalist Daniela Rea; Google tech lead, Dan Russell; Global News Director for Buzzfeed News, Ryan Broderick; and BU's Roman Gerodimos, Principal Academic in Global Current Affairs.
The students produced the online publication Persist: New Ideas for Journalism in an Age of Distrust, which can be viewed on the platform Medium and aims to refocus journalism around meaningful, unbiased, and inclusive content consumption as a response to the current state of media.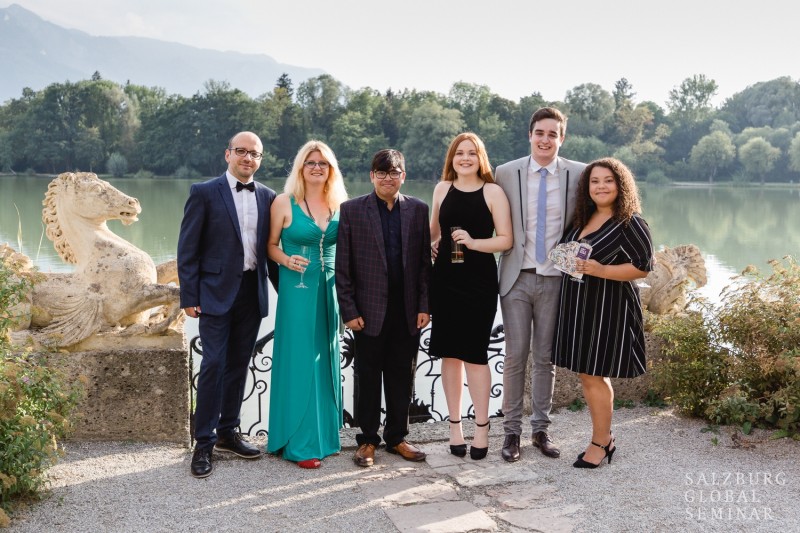 Participants from BU included Bettina Dorffer, Alice Knight, Akshay Kulkarni, Maya Parchment and Josh Wilde, who were joined by students from across the world – including Argentina, China, Kenya, and Palestine.
BU BA (Hons) Communication and Media student and Salzburg Academy Fellow Maya Parchment said: "Coming here has completely flipped my perspective and made me realize that I have such a Western-centric view on the media, and it's made me look at everything I consume in a different way.
"I think being in close proximity with people from different countries, that have different backgrounds, different ethnicities, different religions has just made me contemplate other perspectives."
Launched in 2007 by Salzburg Global Seminar and now counting nearly 1000 students and faculty in its alumni and with university partners on five continents, the Salzburg Academy on Media and Global Change has taken a lead in media education with a focus on media literacy and civic engagement.
Academy alumni have become change-makers and leaders, taking proactive positions in education, media, technology and politics.
"What impressed me most [about this year's program] was the engagement and sensitivity of such a diverse group of students to the cultural and social nuances that make the concept of trust so complex," says Paul Mihailidis, program director of the Salzburg Academy and associate professor at Emerson College in Boston, USA.
"They found ways to educate and inspire each other, faculty, and the outside world through their own storytelling. The energy was palpable and the result is that not only are we forging new avenues for journalism, but also for those involved in the experience themselves."