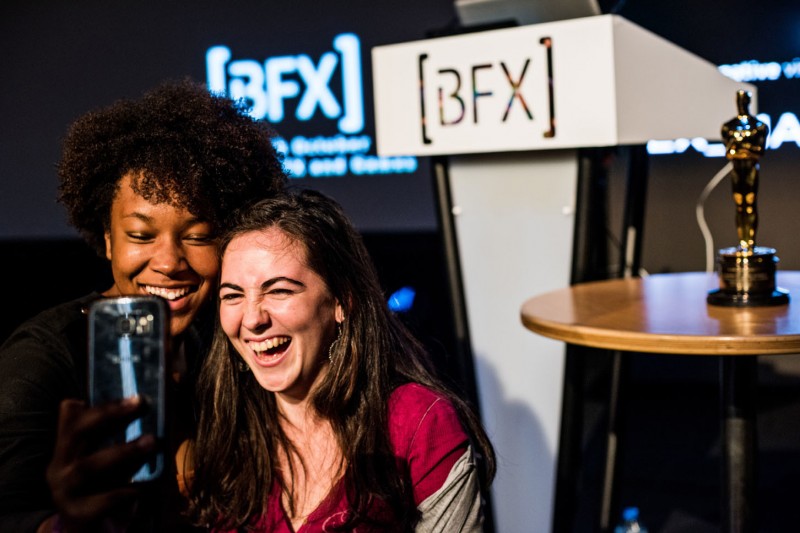 The influential magazine, a mainstay among film and TV professionals, has featured Bournemouth University's National Centre for Computer Animation (NCCA) among its ranking of top 10 visual effects schools across the world.
The only UK university featured, the NCCA sits alongside other prestigious schools including Filmakademie Baden-Wuerttemberg in Germany and Gnomon School of VFX and Animation in Los Angeles.
The NCCA has established a tradition of excellence over recent years, with graduates working on a range of successful Hollywood movies, including Blade Runner 2049, Dunkirk, and Guardians of the Galaxy Vol 2, with four BU graduates receiving Visual Effects Society (VES) awards in February this year.
VES winner and BA (Hons) Computer Visualisation and Animation/MA Digital Effects graduate, Amir Bazazi, said: My show reel that I produced in my final year helped me find a job as it enabled me to present the work that I'd done and the skills I'd learned while at university. Employers were able to look at my show reel and they saw I'd been at the NCCA and could clearly do good work."
BU graduates are among those to have walked across the red carpet at the Academy Awards, held at the Dolby Theatre in Hollywood, with BU graduates Mark Ardington and Andrew Lockley winning Oscars for their work on Ex Machina and Inception, respectively. Fellow graduate, Mike Mulholland, was shortlisted for his work on Star Wars: Last Jedi at the 90th Academy Awards, held in March.
Speaking to BU about his successes, double Oscar-winner and BU alumni Andrew Lockley said: "It's really hard to say what my career highlight would be; there are so many amazing things that have happened, particularly since winning the BAFTA and Oscar for Inception. Standing at the bar at the Vanity fair party with Tim Burton standing on my right and Quentin Tarantino on my left and them congratulating me is definitely up there in my top five!"
Chris Williams, Head of the NCCA at BU, said: "We're obviously delighted that the NCCA has been recognised in this way on an international stage. We know we deliver an outstanding education that enables our graduates to gain the skills they need to have long and successful careers in visual effects and computer animation."
BU's programmes are designed through collaboration and consultation with key industry partners, with the industry involved in the assessment of students. Students are tasked with working in studio environments that mirror those of professional practice, a key attribute of studying visual effects at BU, while looking at both the creative and technical elements involved in the discipline. Students also take part in BU's annual BFX festival, where industry experts present keynotes about their work in the industry. 
BU's BA (Hons) Computer Animation and Technical Arts and BA (Hons) Computer Animation Art & Design programmes are currently available for entry via Clearing. To read more about the National Centre for Computer Animation and the courses it offers, visit: www.bournemouth.ac.uk/NCCA.