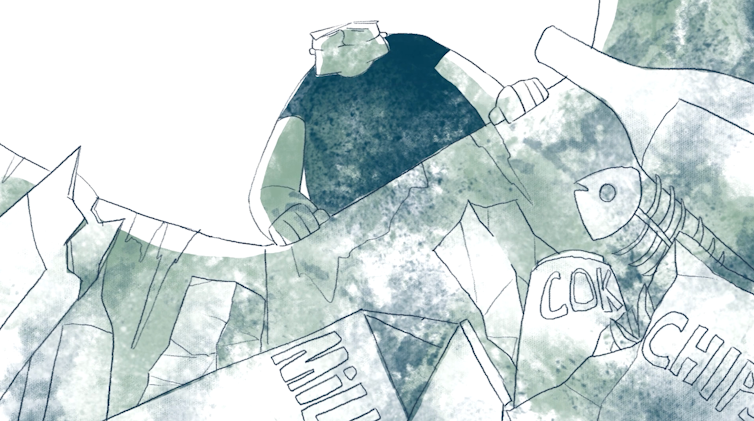 Turn to the food bank. Hunger by The Sea Sue Sudbury, Bournemouth University
You can't say it's your own fault if you've had to change benefits for some reason. You can say it's our fault if we went out and blown [the money] in the bookies or in the pubs, then yeah, it would be our own fault. Most people just can't afford to pay rent and buy food.
These are the words of one of the contributors in my film, Hunger by the Sea, a four-minute animation about people's experiences of food banks in an English seaside town. Using voiceovers, it presents the human stories behind food bank use – which hit a record high in 2018.
The idea came about after watching Ken Loach's film, I, Daniel Blake. I was particularly shocked by the scene in the food bank in which a mother, who had not eaten for days because she had given what little food she had to her children, opens and scoffs a can of cold food while because she is so hungry and cannot wait. The mother apologises and cries when a food bank helper comes over because she is very embarrassed. I wanted to find out if scenes like this were really happening in Britain today or whether they were only in the realm of fiction.
Figures from the Trussell Trust, the UK's biggest food bank provider, show that between April 2017 and March 2018 there was a 13% increase in the number of three-day emergency food supplies given out compared to the previous year (they now count food parcels rather than people). They gave out 1,332,952 of these supply packages, and 484,026 of these went to children.
I'm a documentary filmmaker and academic at Bournemouth University, and I worked with students on this idea. My initial plan was to give people who use food banks cameras, allowing them to become first-person storytellers and speak directly to policymakers and politicians. But after my student researcher, Charlie Mott, spent several weeks volunteering in three local food banks, it became clear that people were ashamed to admit they had had to resort to food banks. They felt it was their fault; they did not want to be visible.
As one participant in the end film said: "I'm a bit ashamed as I don't like asking for help, so it's a big thing for me."
The project was then recast as an animation in which people could speak openly and anonymously and so we took on another co-researcher, Xue Han, an animation student. Even with this new plan, we had to approach 14 different food banks before finding one that was prepared to let us record people's voices. It so happened that it was situated by the sea and its location provided strong images to accompany the people struggling to keep their heads above water. Coastal communities have been particularly hit by economic inequality, with some of the highest unemployment rates and lowest pay in the country.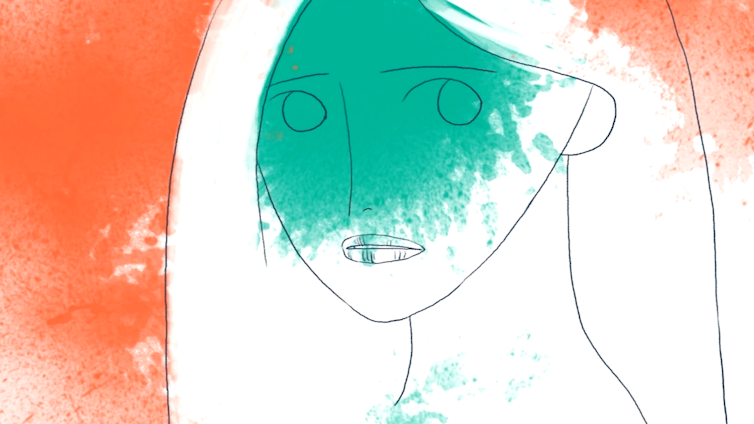 Asking for help is difficult. Hunger by the Sea, Author provided
Food bank managers, also speaking for the film, confirmed that scenes like the one in I, Daniel Blake occur with shocking regularity. As one in the film laments: "We often have situations where perhaps the mothers haven't eaten for days just so they can feed the children."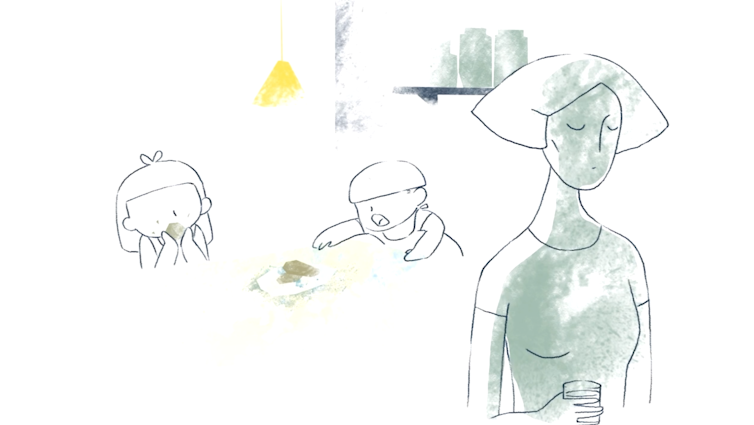 Mothers going hungry to feed the kids. Hunger by the Sea, Author provided
Another spoke about the physical and psychological effects of hunger:
When you're not eating you don't get the hunger pangs, you don't get the starving, you get a pit in your stomach, I suppose, you try and fill, you bulk yourself out with water, [but] it's your pride that really feels it the most."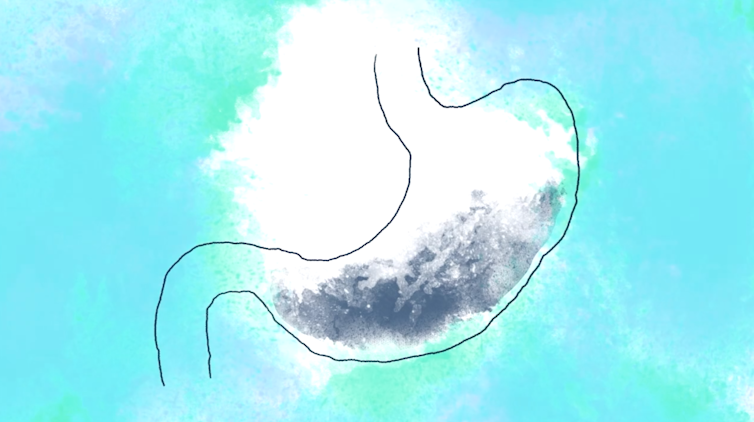 Deeper feelings. Hunger by the Sea, Author provided
Tragically, the people who speak in the film were not hard to find and all had their own desperate stories.
"This food bank is a lifeline for us. We haven't had a meal for two weeks," said one. Another couple said that "everything is going up and all our money goes on bills". One man with a brain tumour was "devastated" that it has come to this after paying his own way all his life.

In making the film, we hope these voices will be heard far and wide and have an impact on policymakers and government officials by humanising stories that are often lost to the statistics.
Sue Sudbury, Principal Academic in Television and Film Production, Bournemouth University
This article was originally published on The Conversation. Read the original article.