Continuing her years of engagement with gender equality movement in Taiwan, Dr Ching-Yu Huang was invited by Taichung City Government Social Services to promote public awareness of gender equality, under the United Nations' initiative HeForShe, and educate childcare and government professionals about gender-equal child care practices.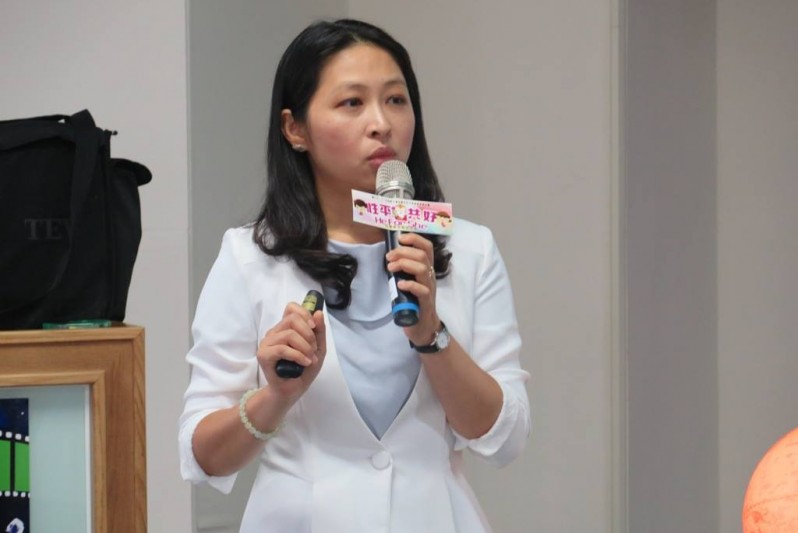 As an expert in children's social and behavioural development, Dr Huang has been educating the public in Taiwan about gender development since 2013. She has been actively involved with both governmental and non-governmental organizations, the education sector and childcare professionals by serving as an external expert consultant in reviewing policies and in public engagement activities. During this trip, Ching-Yu was also invited by Taoyuan City Government to engage with the public about gender development and parenting practices that foster healthy development.
Other than her work on gender equality, Dr Huang has been actively involved in and advocating for improving investigative interview practices for child witnesses and victims in Taiwan since 2013. She had been an expert consultant for several governmental, legal and police organizations on child interview works, and has been continuously providing trainings to educate social workers, police officers, prosecutors, judges and medical professionals on the best ways to interview children about their difficult experiences. In this trip, she was yet again invited by Datung Hospital in Kaohsiung to deliver a workshop on interviewing children for medical professionals as an initiative to move children's right forward.
She also delivered a talk to medical professionals at the National Cheng Kung University Hospital on 'How can Psychology help medical professionals?'. Another workshop was delivered to the judges at the Judges Academy on 'Assessment, treatment and rehabilitation of sex offenders'. Additionally, she was invited by Taichung City Police to discuss societal judgment faced by rape victims. Her work has improved front-line child protection professionals' practices, thus helping more people better access justice.