Bournemouth University has been named winner of the European Association for International Education (EAIE) award for innovation in internationalisation.
The EAIE is a European centre for expertise, networking and resources in the internationalisation of higher education, and the award for innovation in internationalisation recognises exceptional efforts to promote internationalisation.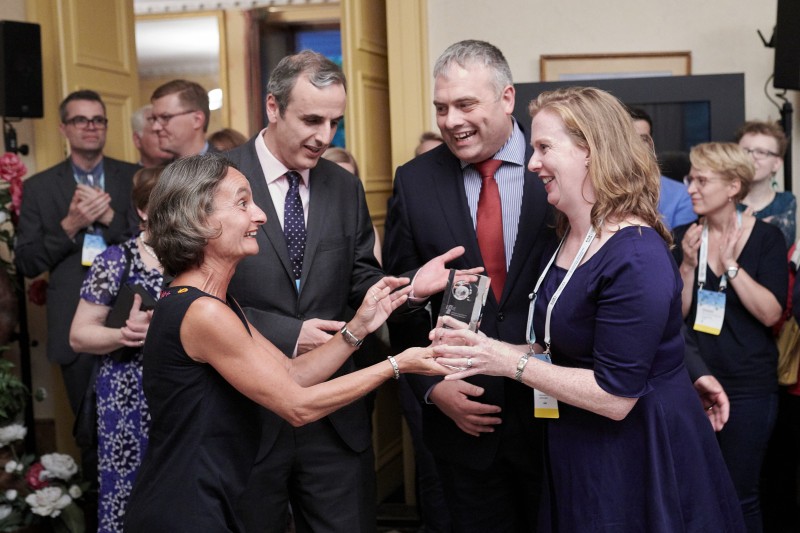 BU received the award for implementing innovative projects that developed strong societal interaction and stakeholder relations in addition to standard internationalisation activities.
These include the Global Festivals of Learning – which have run in 16 different cities in 6 different countries reaching nearly 4,000 people; BU's student mobility opportunities and the Global Talent programme – a free extra-curricular award focusing on skills essential to the global workplace; and Global Hubs of Practice in ASEAN, China and India to build on research collaborations.
Dr Angelos Stefanidis, Associate Dean (Global Engagement) at BU, who put forward the award submission, said: "We are extremely proud to have received this honour from the EAIE, and in so doing, join a long list of illustrious winners.
"This award represents the ambition, talent, and hard work of so many Bournemouth University staff and students, as well as our valued partners around the globe, who have made our ambitious vision a practical reality."
BU was shortlisted alongside two other European institutions, and was named as winner at the EAIE Conference in Geneva on 11 September.
BU also presented on its internationalisation strategy, alongside the other shortlisted finalists, at the conference.
BU Chief Operating Officer Jim Andrews said: "Our aim at Bournemouth University is to inspire learning, advance knowledge and enrich society, not just in the UK but all around the world.
"This award from the EAIE is a fantastic recognition of many years of hard work across BU and the progress we have made towards achieving our vision. However, our ambition is to achieve so much more, and we are excited about building upon the success of what our staff, students and partners, have collectively achieved to date."