Researchers at Bournemouth University (BU) are developing software to help visualise gambling behaviour in the hope of encouraging responsible online gambling.
The Enabling Responsible Online Gambling project – or EROGamb – is jointly funded by BU and charity Gamble Aware, and aims to produce tools which allow the real-time behavioural data collected by online gambling companies to make gamblers more aware and in control of their behaviour.
This could include notifications around how much time a person has spent gambling, how much they have spent, or prompts to encourage gamblers to take some time away from their screen.
Listen to the podcast to hear from Dr Raian Ali, who is leading the project, and national campaigners Josephine Holloway and Terry White who are supporting it... (Story continues below) 
Dr Raian Ali, Associate Professor in Computing at BU, is leading the project.
"What we are trying to do is actually to get access to the online behavioural data so we use that in a timely fashion," he said.
"For example, how many bets a gambler is putting on, their losses and wins, the times they log in, and to use that data for proactive and intelligent mechanisms to advise them better and enable them to be more in control of their gambling experience."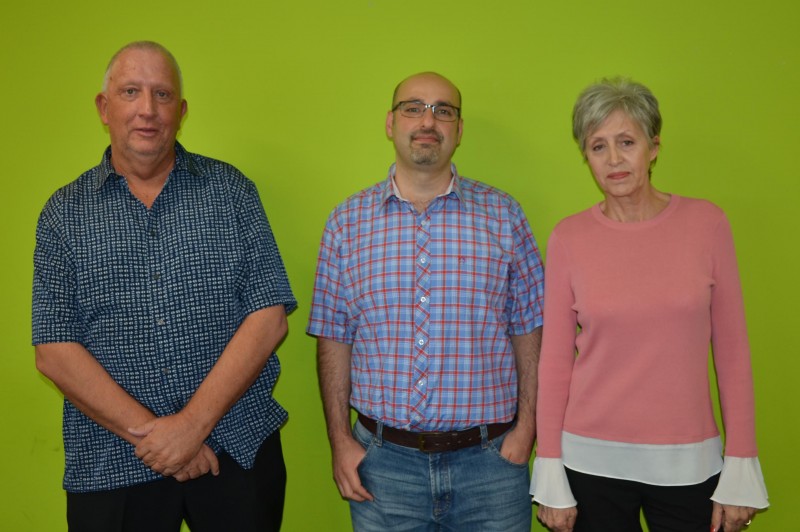 He added: "People in marketing and promotion already collect and use that data in order to target online customers and we are simply asking if we can use it so we can make people more aware and more in control of their experience."
It's thought around 430,000 people in the UK can be identified as problem gamblers – although the scale of the problem could be much larger as only a small proportion seek help for their addiction.
Online gambling is available anywhere at any time, and losing money online can feel less real as no physical money changes hands.
The team have been working with gamblers and gambling campaigners to develop a prototype software. 
Josephine Holloway is one of the campaigners supporting the project. Her son, Daniel, committed suicide after struggling with an 18 year gambling addiction.
"Daniel started gambling just before he was 17 so we'd had quite a few years of it – he was 35 when he died – but the last 18 months of his life were online gambling. As he said, it was obviously another level and it obviously overwhelmed him," she said.
"They can access it from all sorts of devices –when you think of all the changes that have happened with technology, there's a perfect synergy there going on, a perfect storm between technologies and gambling."
She added: "I think we need online softwares that will identify people's behaviour, interventions that will help in their progression from perhaps doing it a little bit too much to then becoming obsessive about it and then identifying  those different stages.
"I think software is part of the problem but I think it's also part of the solution, so it's a wonderful thing that we have got people looking at it."
Terry White is a former fixed odds betting gambling addict, and now campaigns for fairer and safer gambling. He is also providing support for EROGamb and – along with Josephine and her husband, Peter – shared his experiences and feedback at an event held at BU discussing the project.
"It would be a very good tool to have because one of the things when you're in action and gambling is that you sometimes aren't aware of how long you've been playing and how much you're losing," said Terry. 
"This would flag it up for you visually so you can say 'Look, there's an amber light' and it says you've played a bit too long and you can go and have a coffee, sit down and recalibrate – you may still go back and play the game, but at least you've had a break from it that will stop the deep intensity at the time."
The EROGamb team have worked with gambling campaigners and charities to develop a manifesto to encourage the gambling industry to support the idea and share their behavioural data.
Dr Ali said: "We started to advocate recently that the UK Gambling Commission take our initiative and either enforce it or establish a sort of national database for gambling transactions so that they can analyse that data and give advice in real-time and proactively to gamblers."