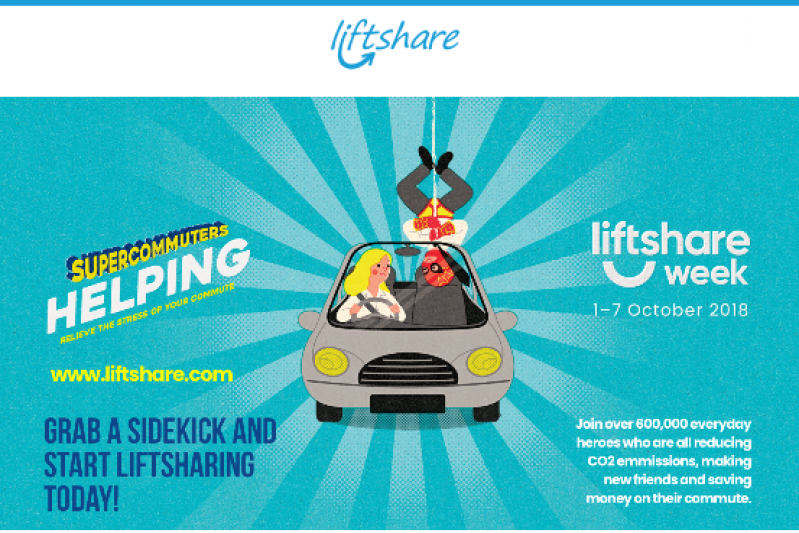 The first week of October marks Liftshare Week – A national initiative to promote the benefits of sharing car journeys. This year, the week runs from Monday 1 – Sunday 7 October and asks new and existing liftshare members to grab a sidekick and become a super commuter!
Any BU liftshare member that forms a liftshare team between 24 September and 14 October will be entered into a prize draw to win a pair of annual cinema tickets for Odeon or Cineworld (for 1 year only).
You can sign up to the BU lift share group*. If you are already a member, you can log in and check for new matches.
*The BU lift share scheme is aimed at students and staff that have no other realistic transport option but to travel to campus by car. The BU lift share group is open to:
Existing Student BU car parking permit holders who can offer a lift.
Existing students who are non-BU parking permit holders who wish to request a lift.