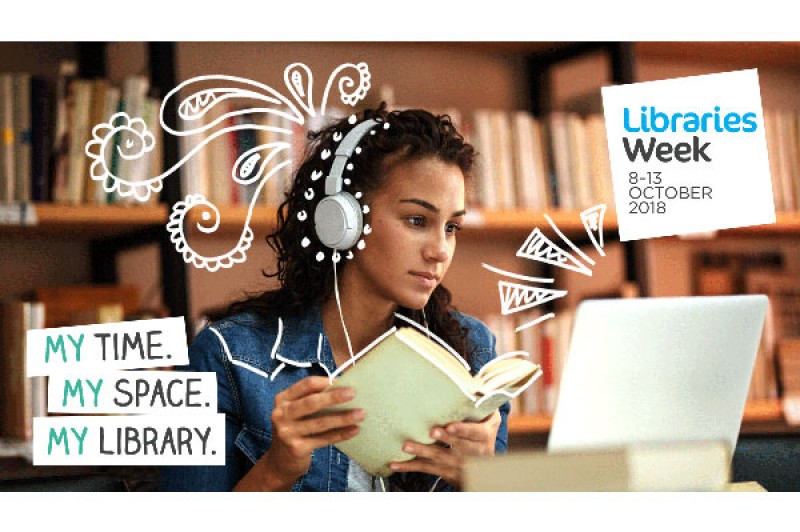 BU Library is celebrating Libraries Week from Monday 8 to Saturday 13 October - this is a week when libraries across the UK promote and celebrate what they can do for their communities. This year's theme is centred around wellbeing. 
Look out for displays in the BU library and a new online library guide offering resources on topics such as mental health, nutrition, exercise and volunteering.
Academic staff from the Faculty of Health and Social Sciences will also be hosting talks to which all students and staff are welcome to attend. No booking is required, simply turn up on the day.
Talk one: Dr Vanessa Heaslip - Human Henge project
Tuesday 9 October, 12pm - 1pm, B407, Bournemouth House, Lansdowne Campus
Dr Vanessa Heaslip, Principal Academic in Adult Nursing, will talk about the Human Henge project, which unites archaeology, mental health and creativity through workshops, walks and other activities. Some events organised through this project include World Heritage Day walks, an Equinox ceremony in Avebury, crafting with clay, visits to archaeological museums and night walks.
Dr Heaslip has extensive experience in nursing and nurse education. She is an experienced qualitative researcher whose research interests focus upon marginalised communities whose voices are not traditionally heard in the academic discourse.
Talk two: Dr Edwin van Teijlingen - Wellbeing in Nepal
Thursday 11 October, 3.30pm - 4.30pm, EB306, Executive Business Centre, Lansdowne Campus 
Dr Edwin van Teijlingen, Professor of Reproductive Health Research, will talk about wellbeing in Nepal. Professor van Teijlingen has completed over a decade of field research in Nepal, especially on community-based projects around maternal health.
Edwin has extensive experience in public and reproductive health and has collaborated in large-scale evaluations of community-based public-health interventions. 
Find out more about Libraries Week on the website.