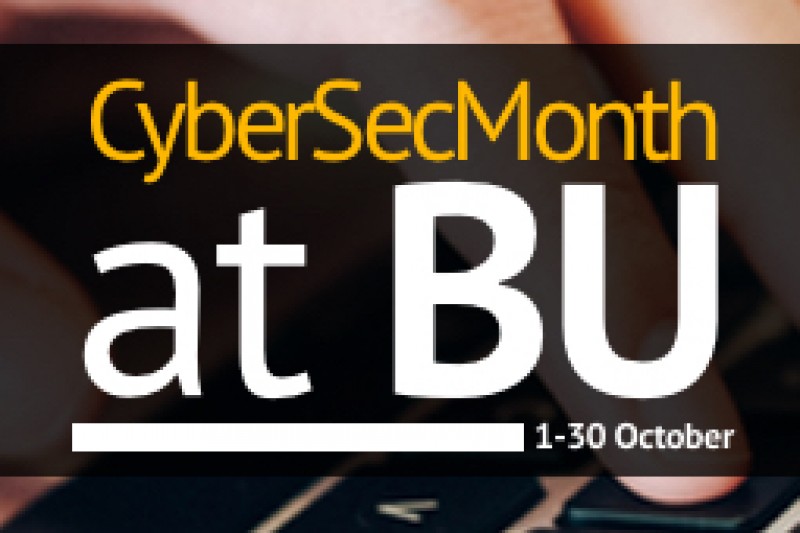 It's Cyber Security Month at BU and we're sharing our top tips about how you can keep yourself, your personal information and your devices safe and secure.
This week we're focusing on staying safe online. You can also catch up on last weeks news about passwords and password protection.
Keep your personal devices, personal
It's really easy to add a pass code, or even a thumb print, face or retina scanning, to mobile devices now. It's also a good idea to set up a timer on your auto-lock function in case you get distracted and don't close your device properly. It'll save you from accidentally calling friends and family and leaving random voicemails!
And please don't leave devices unattended and unlocked on campus or in public, even if just for a few minutes.
How to use Microsoft to encrypt files
Always protect any important and sensitive files with a password before storing or emailing them. To do this for Microsoft applications, go to File, Information and then click Protect Document, as shown below.
Then select Encrypt with Password, this brings up the option to add a password, as shown below.
Important: If you are sending the document to someone, remember to send the password to the recipient by means other than email – options include over the phone or via text.
Look out for further tips about keeping yourself safe online, including opening links or attachments, throughout this month - if you've got any queries, please get in touch with the IT Service Desk.