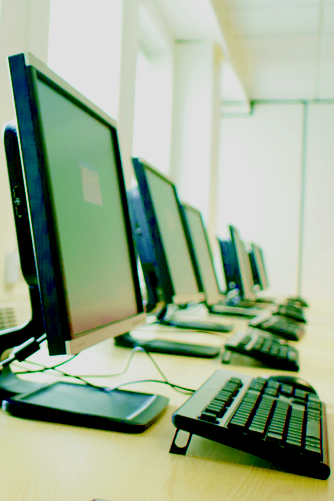 We're continually investing in our Cyber Security capability to help keep your data safe. IT Services commissioned a project earlier this year to overhaul our existing firewalls and upgrade our first line of defence from the wider internet. This work will direct internet traffic more efficiently and optimise connectivity to our cloud services such as Brightspace.
The first step is to introduce the new firewalls into our current infrastructure. We plan to do this on Saturday 13 October between 5pm and 9pm*, although this may not take the full 4 hours, there will be some outages to the following services between those times:
General internet access anywhere on both Talbot and Lansdowne Campuses
Wireless for laptops or smartphones at Talbot Campus, Lansdowne Campus and in the Student Village
Brightspace (from home or from a campus PC)
Access from home for myHub (access from campus will be unaffected)
Applications provided by Applications Anywhere will not work from home but will work on a campus PC. 
In addition to this, you'll also be unable to access any BU systems or servers like the H: and P: drives or BU email from home. 
*Please note: Both The Sir Michael Cobham Library and Bournemouth House Library will be closing at 4.30pm on Saturday 13 October due to the outage.
As this is highly complex work, there is a contingency weekend pencilled in for Saturday 3 November in case we hit problems on Saturday 13 October and have to roll back. We'll let you know once the work has been completed and the systems are available again.
If you have any questions about this please contact the IT Service Desk on 01202 965515.