Journalism students from Bournemouth University have been shortlisted for a number of industry awards.
Several BA (Hons) Multimedia Journalism students have been shortlisted in the National Council for the Training of Journalists (NCTJ) Excellence Awards.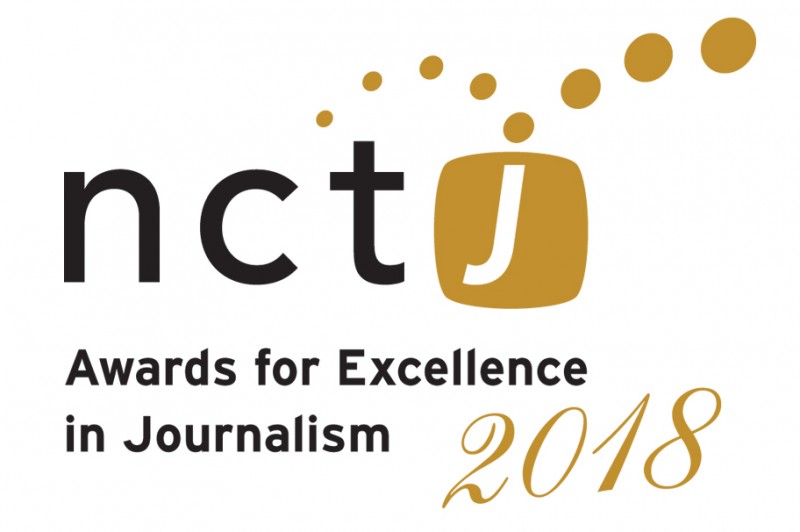 The awards recognise and reward the best journalism students and trainees, with the winners announced at an awards ceremony on 29 November.
BU's Liam Grace has been shortlisted for the student award in sports journalism while all three nominees for the multimedia story/campaign of the year category are BU students – Carmella Haswell, Lewis Lesbirel and Daniel Sansom.
MA (Hons) Multimedia Journalism students have also had success in being shortlisted for the Broadcast Journalism Training Council (BJTC) awards.
Entries come from among the 4,000 students studying on BJTC-accredited courses across the UK, and the winners will be announced on 27 November at BBC MediaCity in Salford.
Dave Wheeler has been shortlisted in the TV News Documentary category for his piece 'When I lost my Sister' while George Sharpe is up for Best Podcast for 'My Husband's Secret Addiction'.
A team from BU have also been shortlisted for Website of the Year for their project Assault on Campus, alongside BU student Thea Matthews whose website 'Poverty, Pregnancy and Patriarchy' is also nominated.  
BU was the first institution in the UK to have its journalism courses accredited by the three main industry bodies: the NCTJ, the BJTC, and the Publishers Association (PA).  
As part of their degree, all undergraduate Multimedia Journalism students have the opportunity to sit NCTJ qualifications to achieve the NCTJ Diploma in Journalism, a widely recognised professional qualification.
The BA (Hons) Multimedia Journalism students and projects shortlisted for the NCTJ Excellence Awards 2018 are: 
Sports Journalism of the Year
Liam Grace - Courtside Corruption: Match-fixing in men's tennis 
Multimedia story/campaign of the year 
Carmella Haswell - Intersex: the truth uncovered  
Lewis Lesbirel - Claire Balding calls for British horse racing to do more to tackle gender inequality 
Daniel Sansom, Bournemouth University - Football's hidden addiction 
The MA (Hons) Multimedia Journalism students and projects shortlisted for the British Journalism Training Council Awards 2018 are: 
TV News Item
Dave Wheeler - When I Lost My Sister
​Website of the Year
Thea Matthews - Poverty, Pregnancy and Patriarchy 
Best podcast 
George Sharpe - My Husband's Secret Addiction